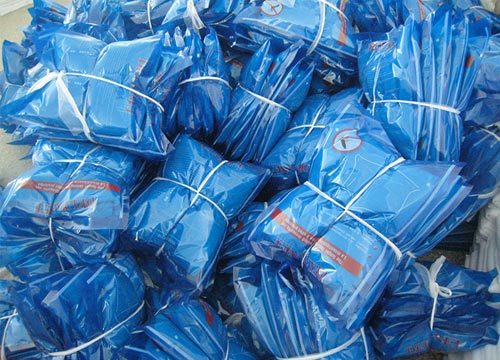 The U.S. Agency for International Development (USAID) has presented over 2.2 million treated mosquito nets to Gov. Yahaya Bello of Kogi for distribution to the residents of the state.
The U.S. Embassy said in a statement on Tuesday in Abuja that the nets, valued at 5.5 million dollars, would be distributed in the 21 local government areas of the state.
It quoted USAID's Director for Health, Population and Nutrition, Nancy Lowenthal, as saying that U.S. also provided an additional 1.1 million dollars for logistics, including transportation of the nets, community mobilisation and training.
Lowenthal said the nets and support for the distribution were a gift from the American people to the people of Kogi.
The director said that the U.S. was supporting the efforts of the government and people of Kogi to protect the health of all, particularly the young and most vulnerable members of society.
"I believe that eliminating malaria in Kogi and throughout Nigeria as a whole is possible if we all work together," she said.
According to her, malaria is one of the leading killers of children and a leading cause of illness in Nigeria, particularly during the rainy season when the mosquito population increases.
She said sleeping under an insecticide-treated net every night was the best way to prevent malaria.
"Bed nets put a vital barrier between people and the mosquitoes that carry malaria, particularly during the hours from dusk to dawn.
"Nightly use of insecticide-treated bed nets prevents infections, which in turn prevents the spread of malaria.
"Since 2011, the U.S. Government has spent more than 420 million dollars to control malaria in Nigeria.
"Over 50 percent of U.S. government funding for malaria goes into procuring and distributing insecticide treated bed nets, malaria diagnostic kits and malaria medicines," she said.
Lowenthal said that the U.S. government supported advocacy and mobilisation to encourage members of the community to sleep under the bed nets every night, training of health workers, and test for malaria before treatment.

Load more