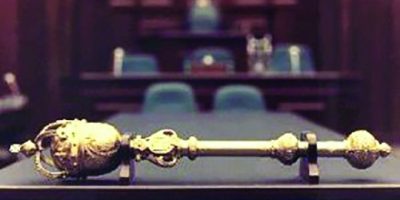 The Benue State House of Assembly on Thursday passed the bill for the prohibition of open grazing and rearing of livestock in the state.
The House the bill passed during its plenary session.
Captioned as the "Open Grazing Prohibition and Ranches Establishment Law, 2017'', the bill was passed after the House considered the report of its Committee on Agriculture and Natural Resources.
During the clause-to-clause consideration of the bill, the Speaker, Mr Terkimbi Ikyange, said that the bill became necessary, as part of efforts to check incessant clashes between farmers and herdsmen.
The bill stipulates that anybody who engages in open nomadic livestock herding or grazing in the state, outside the authorised ranches, shall be guilty of an offence and shall on conviction, be liable to five years imprisonment or N1million fine or both.
The bill has, therefore, prohibited the movement of livestock on foot from one destination to another in the state except by rail wagons, trucks or pick-up wagons.
''Any person who rustles cattle from any ranch commits an offence and shall be liable on conviction to imprisonment for a term of three years or N100,000 per animal or both,'' the approved bill says.
It also provides for monetary compensation in case of any damage to a property and a two-year imprisonment term for the livestock owner or manager in case of injury to any person within the state.
'Where such contravention causes the death of any person within the state, the owner or manager of such livestock shall be guilty of an offence of culpable homicide, punishable under the Penal Code Law,'' it says.
The speaker said that a special livestock Open Grazing Prohibition Task Force, with units in each of the 23 local government areas of the state, would be set up to ensure compliance with the law.
Ikyange said that the Grazing Reserves Law Cap 72, Laws of Benue State, 2004, had been repealed, while all instruments under it which affected the grazing of livestock would be modified, in line with the provisions of the new law.

Load more