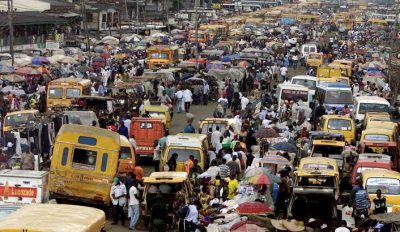 The Catholic Archbishop Emeritus, Archdiocese of Lagos, Anthony Okogie has advised the country's leadership to give special attention to the security of Nigerians.
Okogie in Lagos on Thursday urged the government to have the courage and the political will needed to protect Nigerians.
He said in a statement that a sizeable percentage of the budget was officially allocated to the security.
"We have the security and intelligence agencies but the simple fact is that they are not established to protect the people.
"They are established and operated to protect political actors. If the state does not protect us, can we truly say we have a nation,'' he said.
The cleric also advised the leaders to serve the country with all sincerity by putting our nation first and demonstrate their love for the country by living an exemplary live.
He said that the rise in crime due to unemployment and insurgency was worrisome, and urged the government to rise to the challenges by creating jobs opportunities for the youths.
"The landscape of insecurity in Nigeria ensures that the question is pertinent. A long list of disturbing indices compels us to ask the question.
"These include: Boko Haram insurgency in North-Eastern Nigeria, the Chibok girls who have been held in captivity for over three years, the challenges of herdsmen.
"Also, the ethnic cleansing in Southern Kaduna, the unabated abduction in virtually every part of the country, separatist agitation in the South-East, and the militancy in the oil producing Niger Delta,'' he said.
READ: Obaseki inaugurates immunisation task force
The cleric expressed his displeasure at the display of arrogance by representatives of government whenever they were called upon to explain actions of government to Nigerians.
The cleric said that Nigerians needed a new constitution that would establish a new political arrangement to serve the people.
"The new political arrangement should serve the people, and not the politicians at the expense of the people.
"When government is at the service of the people, and when each citizen seeks his or her own good by working for the common good, then we can truly say we have a nation.
"The constitution that establishes these institutions is a set of fundamental norms for the regulation of the life of an association, that a nation is.
"When it is truly legitimate, such a constitution is not imposed. It is freely adopted by the people.
" Its adoption is a sign that the membership of the association is consensual,'' Okogie said.

Load more