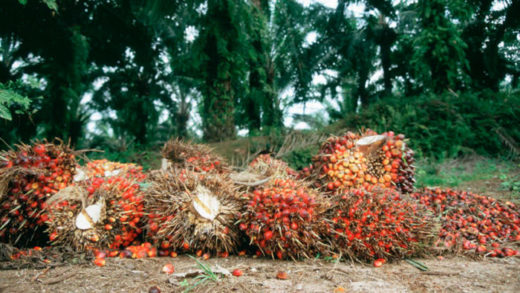 Gov. Godwin Obaseki of Edo on Thursday said that his administration, in its quest to diversify the state's economy, would invest massively in the development of oil palm sector.
The governor said this when a 14-member committee, set up to develop an oil palm development plan for the state, presented its report to him in Benin.
Obaseki said that his administration was planning to establish oil palm estates which would be managed via the state government partnership with communities, adding that efforts were underway to acquire land for the project.
"Oil palm is our new crude oil; it will be the key driver of our economic development.
"The state still has one of the largest oil palm estates, with some oil palms having the highest yields, in the country.
"We want to leverage on our high-yielding varieties and long tradition of oil palm production to acquire about 100,000 hectares of land for the development of new oil palm estates.
"The production will be of global standards,'' he added.
The governor commended the committee for its assignment and report, assuring the committee members that government would get the needed resources to execute the project.
"We will within the next two weeks create a smaller team to come up with a work plan on how to execute the feasibility plan.
"It will also work on the image capture of the land that will be used for the project and get the involvement of the host communities for the project.
"A committee of experts, who will be drawn from Okomu, Presco Plc. (an integrated oil palm production company) , the Nigeria Institute for Oil Palm Research (NIFOR) and other stakeholders, will be set up to ensure that we get it right.
"We will ensure that the soil and weather data is made available for this purpose and we will also approach the agricultural financing programmes of the Central Bank of Nigeria (CBN),'' he said.
Earlier, the Chairman of the committee, Dr Anthony Ogunbor, commended the efforts of the Obaseki-administration to industrialise the state via investments in the agricultural sector.
Ogunbor said that the committee recommended four key issues in the report, which needed to be addressed to ensure the viability of the project.
He listed the issues as land development, which would require satellite imaging to capture all elements in the land, and the need to develop oil palm estates.
Other issues are the ease of doing business in the state via the provision of adequate security and necessary infrastructure as well as the need to have data on soil and weather conditions.
He urged the governor to carry the members of the committee along in the oil palm project implementation processes.
Load more