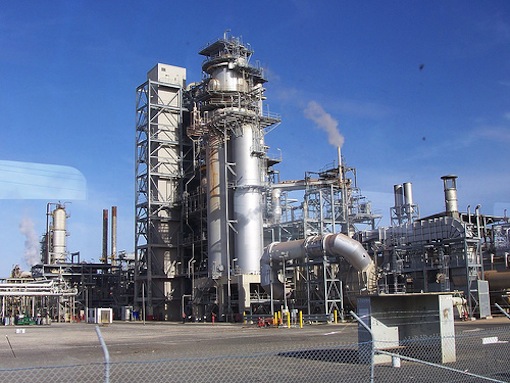 The Nigeria Extractive Industries Transparency Initiative (NEITI) has urged social media influencers in the country to lead the advocacy for massive reforms in the management of the country's oil, gas and mining sectors.
Chairman of the Communications Committee of NEITI's National Stakeholders' Working Group, (NSWG) Mr Gbenga Onayiga, made the call in Lagos while declaring open a workshop on "The role of New Media in reporting the extractive sector", organised for social media influencers.
Mr. Onayiga identified social media influencers as critical success factor in NEITI's public education and enlightenment programmes on prudent management of the country's natural resources.
"The social media provides suitable platforms for NEITI to deepen its advocacy and engagements with multi-stakeholders, especially the younger generation.
"The social media platforms will help disseminate basic information and data on the process and benefits of Nigeria's implementation of the standards of the global Extractive Industries Transparency Initiative.
"This is to ensure that revenues from the sector support national development, reduce poverty and rescue the country from the syndrome of resource curse", Onayiga said.
He identified the role of the social media to include dissemination of NEITI audit reports, simplification of issues, citizen's mobilisation, campaign and advocacy for implementation of recommendations.
Others are monitoring and evaluation of the results and impacts in the lives of the citizens.
Onayiga further noted that the task of promoting transparency and accountability by the social media was a role that must not be abdicated.
READ: Deepwater project to proceed despite controversy – FG
He implored them to observe a high degree of responsibility, objectivity, accuracy, truth, balance, professionalism and self-regulation, quality content and responsibility in fulfilling this important role to earn public trust.
Dr. Orji Ogbonnaya Orji, Director of Communications for NEITI, while welcoming the participants, explained that the workshop was the second in the series of capacity building initiatives for influencers.
He added that it was designed to expose the social media influencers in Lagos to NEITI principles, the emerging global trends and their specific roles in natural resource governance in Nigeria.
Orji said for the social media to effectively play its role, practitioners should to be adequately exposed and enlightened on all aspects of the NEITI process, including its benefits and challenges.
He urged the participants to take advantage of the presence of experts assembled as resource persons to broaden their knowledge of the NEITI and the extractive sector value chain.
The week-long workshop was attended by leading social media influencers based in Lagos and its environs.
The resource persons were drawn from NEITI, development partners, top echelon of the media and the civil society.
NAN reports that NEITI, in November 2016, held a similar workshop for social media influencers in Abuja and its environs with the support of the Natural Resource Governance Institute.

Load more