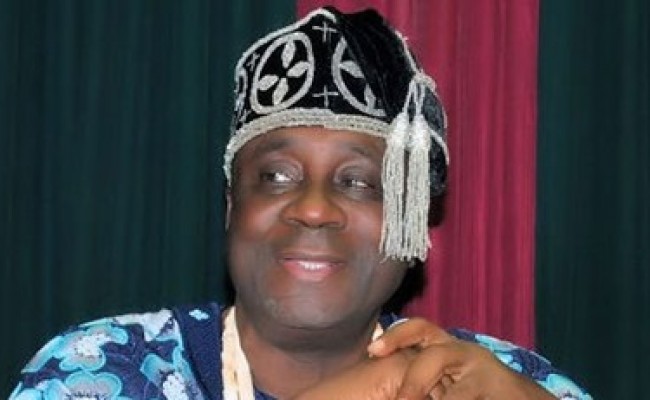 The Oba of Lagos, Oba Rilwan Akiolu, has claimed that Lagos State is not part of Yoruba land.
Akiolu's statement is coming barely a week after he publicly humiliated the Ooni of Ife, Oba Adeyeye Ogunwusi at an event.
In a statement from Akiolu's palace, the monarch traced the historical background of the state and why it should not be regarded as part of Yoruba land.
The statement reads: "Coming from the palace, with what I was told by my late paternal grandmother who is a descendant of Oba Ovonramwen Nogbaisi and also reading from factual Historical books, let me share this Knowledge with you all on Eko/Lagos.
"Modern day Lagos was founded by Prince Ado, the son of the Oba of Benin, Prince Ado was the first Oba of Lagos, the son of the Bini King, Prince Ado, named the town Eko until the Portuguese explorer Ruy de Segueira changed the Maritime town to Lagos, which at that time from 1942 was Portuguese expedition center down the African Coast.
"It was a major centre of the slave trade until 1851. Lagos was annexed by Britain via the Lagos treaty of cession in 1861, ending the consular period and starting the British Colonial Period. The remainder of modern day Nigeria was seized in 1886 when the Colony and Protectorate of Nigeria was established in 1914 Lagos was declared its capital due to the struggle of the Bini King.
"Lagos experienced growth prior to the British Colonial rule and even more rapid growth during the Colonial rule throughout the 1960s, 70s, continued through the 80s and 90s till date. Thanks to the Awori's, Bini's, Yoruba's, migrants across the nation and world at large, as no particular group of people can take the glory alone.
"Lagos is made up of Lagoons and creeks. The Lagos lagoon, Lagos Harbour, five cowne creeks, Ebute-Metta creeks, Porto-Novo creeks, New canal, Badagry creeks, Kuramo waters and Light house creeks."
-Daily Post

Load more