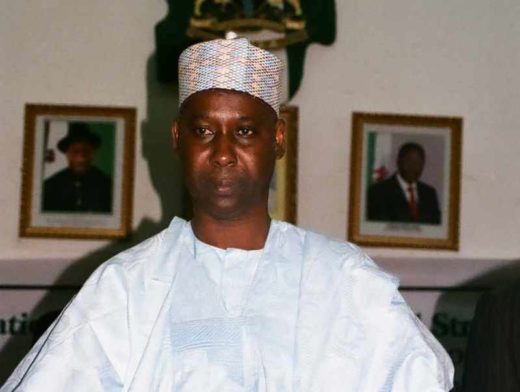 The Nigeria's new Ambassador and Permanent Representative to the UN, Prof. Tijjani Bande, says his assumption of duty signifies that Nigeria has come to take its rightful place at the global body.
Bande stated this after the presentation of his credentials to the UN Secretary-General, Antonio Guterres, on Wednesday evening.
"It's extremely important that we take our rightful place in the system (UN) here. What's important is that we have a lot of issues relating to security and peace and development.
"In terms of the efforts being undertaken in Nigeria, we do need partners to understand what it is that we are doing and in what ways not only can we be assisted but also in what ways we can contribute to the effort globally.
"Because Boko Haram, for example, is an issue but it is not just a Nigerian issue; it's a global issue relating to terrorism.
"There are questions concerning UN reform. These are important issues that are being discussed for decades and there is a new push that this should be done equitably.
"Nigeria has offered itself to serve in any capacity relating to that new reform of the UN Security Council.
"So these are extremely important issues – peace and development, conflict matters, the issue of Lake Chad.
"And what support can be given to revive communities in that region, which includes not only West Africa but Central Africa; lives and livelihood are affected.
"But it is important that we join the system, offer ourselves for leadership and give support to issues that concern not only Nigeria but also Africa and the world."
READ: Port efficiency: NPA inaugurates 4 tugboats worth over N9.16b
The Nigeria's envoy pledged that Nigeria would bring its influence to bear on the UN, particularly on the issues of security and development on the African continent.
The Permanent Representative also commended the world's body for its support to Nigeria and Africa over security challenges.
"The Secretary-General has shown leadership, he has shown commitment to the African region.
"He supported the highest-powered body to go to the continent to see for themselves the ravaging effects of Boko Haram.
"There was a renewed commitment by the international community through that effort to support Nigeria and the Lake Chad region to address the Boko Haram challenge.
"This is because Boko Haram is not Nigeria's problem; it's a problem affecting Nigeria, Niger, Chad and Cameroon," Bande said.
The new Permanent Representative assumed office at the Nigeria's Permanent Mission on Monday.
Nigeria's Deputy Permanent Representative to the UN, Amb. Samson Itegboje, Head of Chancery, Dr Cyprian Heen and the Mission's Spokesperson Akinremi Bolaji were on Bande's entourage to the UN House.

Load more