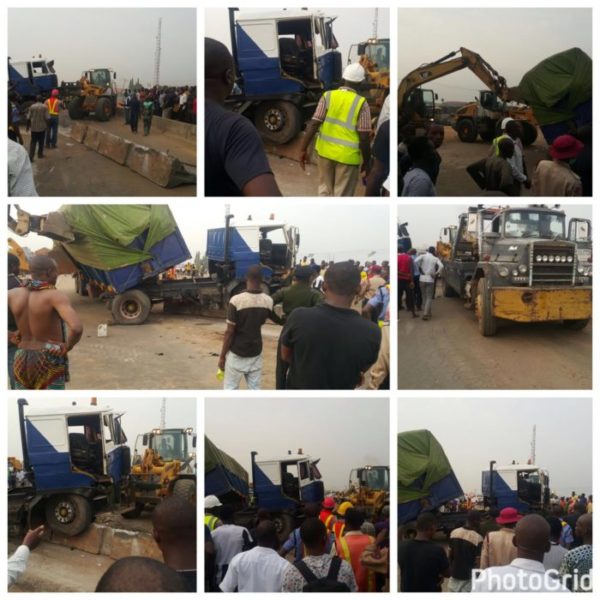 Mrs Patricia Emeordi, Plateau FRSC Sector Commander, has tasked educational institutions on public enlightening to avoid factors leading to road crashes across the country.
The sector commander gave the charge on Thursday in Pankshin during a familiarisation visit to the Provost, Federal College of Education (FCE), Pankhsin, Dr Amos Cirfat.
Emeordi said there was much to be done in the area of public enlightenment, particularly of the staff and students on the need to be careful on the highways as drivers or motorcyclists.
"The most critical issue is those unlicensed individuals, who have no business being on our roads.
"They are seen plying our highways and causing unnecessary road crashes and death tolls.
"Nigeria has lost millions of innocent lives due to the recklessness of such unlicensed persons, who in the first place, have no business being on our highways.
"It's our duty to ensure that such people know the need and importance of obtaining the driver's licence as qualified drivers before plying our roads,'' she said.
The road safety boss also frowned at the trend at the hinterland, where motorcycle riders deliberately refuse to obtain number plates.
According to her, this has contributed to the increase in motor bike theft at the hinterland.
"Since these bikes are not registered, it, therefore, becomes difficult to identify their owners," she said.
She reiterated the commission's commitment to preserving lives of drivers and commuters by enforcing its rules and regulations on the highways.
READ: Group gives free food, clothes to less privilege
Responding, Cirfat expressed happiness over the visit and described the FRSC as a lifesaving organ, saving the lives of millions of innocent souls on the highways.
Cirfat said, "We are very glad and excited on how FRSC has succeeded in reducing death rate on our highways through curbing road crashes with the introduction of the speed limiting devices.
"We, in FCE Pankshin, are very ready to do our best at enlightening the public on the dangers of reckless driving, especially speeding and overloading, which are key factors of road crashes.
"This college will continue to partner with FRSC on safety rules and regulations, as well as the need for prospective drivers to obtain their licence before hitting the road for the betterment of our society, '' he said.

Load more