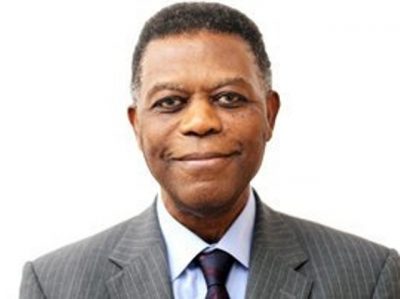 The Securities and Exchange Commission (SEC) has announced the dissolution of the Board of Ikeja Hotels Plc due to unresolved internal crisis involving some majority shareholders of the hotel.
Mr Naif Abdulsalam, the Head of the Corporate Communications of SEC disclosed this in a statement on Thursday in Abuja.
Abdulsalam said that the dissolution was a proactive measure that had become necessary to dissuade the warring parties from taking certain actions that would give them an advantage over one another.
"To forestall chaos in the organisation, the commission and other distinguished personalities previously held various meetings with the existing board towards resolving the crises.
"The company continued to be plagued with unhealthy corporate governance practices in disregard with the Code of Corporate Governance for public companies.
"As a public company, it is paramount that the activities of the company are conducted within the confines of existing corporate governance regulations in the Nigerian capital market.
"This is to ensure the protection of minority shareholders and other investors.''
He said that having failed to resolve its lingering crisis; the commission approved the appointment of an interim board for the company with Chief Anthony Idigbe, SAN as the interim Chairman.
He said that SEC did this through exercising the powers conferred on it by the Investment and Securities Act, 2007 to protect investors and the integrity of the securities market.
The Ikeja Hotels Plc, owners of Lagos Sheraton Hotel, has been involved in boardroom crisis.
The development led to some of the shareholders removing its Chairman, Mr Goodie Ibru early 2015 at an Extra-ordinary General Meeting (EGM).
Three shareholders (Alurum Investments Ltd., Dadifoll Ltd., and RFC Ltd.) on behalf of others had procured an order of the Federal High Court in Lagos permitting the EGM.
However, on getting to the venue of the meeting, the shareholders were prevented from entering the venue through another order procured by representatives of Goodie Ibru from another Federal High Court sitting in Abuja.
The shareholders decided to conduct the EGM standing outside the premises of the hotel and passed all the resolutions for the EGM through a poll.
At the end, majority voted for the resolutions thus leading to the ouster of Ibru as board chairman.
The removal of the chairman was followed by court action by Ibru, who later secured a ruling in his favour.
However, In February 2017, it was reported that Ibru resigned from office.
The resignation came barely two months after securing victory in court as the authentic chairman of the hotel.
Ibru said that he decided to take the move in the interest of the company and the Ibru family.
In November 2016, the NSE suspended trading in shares of Ikeja Hotel to protect shareholders of the company in the wake of sustained board imbroglio.
According to the NSE, the suspension, pursuant to the Provisions of Rule 15.45 of its Rulebook was to safeguard shareholders of the company as the dispute has negatively impacted the company's governance structure.

Load more