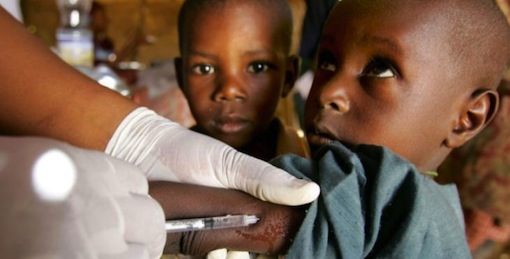 The National Youth Service Corps (NYSC) on Thursday said it had received 2,000 doses of meningitis vaccines donated to it by Sokoto State Government.
The state's Coordinator of the scheme, Alhaji Musa Abubakar, disclosed this in Sokoto at the passing out ceremony of the 1,697 corps members deployed to the state under the 2016 batch "A", stream two.
Abubakar said the scheme had consequently commenced mass vaccination of corps members across the state, as well as its staffers.
He said "vaccination started on May 1 and we plan to vaccinate more than 5,000 corps members and staffers.
"The state's Ministry of Health provided the first consignment of 2,000 doses of the type "C" strain of the disease, while more would be provided to us after exhausting the one provided.
"We are also going to liaise with the ministry to immunise the 2,500 corps members deployed to the state under the 2017 batch " A", stream one."
The coordinator commended Gov. Aminu Tambuwal, the Commissioner for Health,Dr Balarabe Kakale and the Director, Disease Control, Dr Aminu Shehu, for ensuring the success of the mass vaccination exercise.
READ: Obaseki inaugurates immunisation task force
Meanwhile, the coordinator said nine corps members would repeat the complete service year for absconding from the state.
He added that three corps members had their service year extended by between two to three months for truancy.
He noted that "three others bagged the state merit award, while 10 got commendation letters.
"While commending the outgoing corps members for contributing to national development, I must also hasten to urge them to be good ambassadors of the scheme.
"They must also use the skills they had achieved during the service year to become employers of labour, rather than waiting for white collar jobs."

Load more