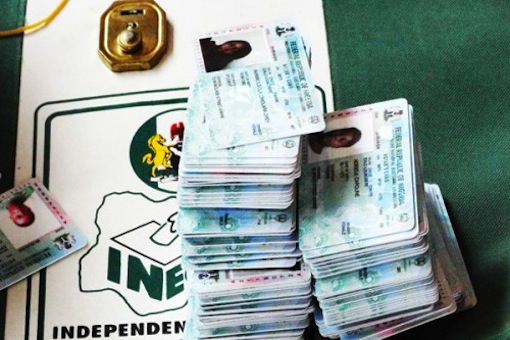 The All Progressives Congress (APC) in Ebonyi has appealed to eligible residents of the state to participate actively in the on-going Continuous Voter Registration (CVR) being conducted by INEC.
The state APC Chairman, Mr Eze Nwachukwu, made the appeal in an interview with the News Agency of Nigeria(NAN) in Abakaliki on Wednesday.
Nwachukwu said that the exercise was crucial in the electoral process, and urged eligible electorate not yet registered as well as those who were below 18 years at the last exercise to avail themselves of the ongoing exercise.
He emphasised that the only way to throw out a non-performing or bad government was through the ballot box, and appealed to Ebonyi indigenes to take the exercise with all seriousness.
"I want to appeal to all our people, especially those who have not registered before and those who were below 18 years in the last registration to turnout in their large numbers to register.
"This is a crucial exercise in the election process and our people must be made to know the importance and the need to key into it as the 2019 general elections approaches,
"The only power you have in democracy and democratic election is your voter's card and you automatically disenfranchise yourself if you do not have a voter's card.
READ: Abia govt promises to support NFF
"Stakeholders, politicians and governments should synergise and ensure that our people are properly sensitised and mobilised to participate in the exercise, " Nwachukwu said.
He called on the Independent National Electoral Commission (INEC) to make the registration centres more accessible to prospective electorate.
He argued that the use of local government area headquarters only for the CVR had made it difficult for most people to go and register.
"Problem of accessibility to some of the LGA headquarters by most intending registrants is a major set back to the ongoing exercise and hence INEC should come up as a matter of urgency with solution.
"Let the commission create more registration centres so that people can have easy access to the INEC registration centres.
"People can develop apathy or become lukewarm to the whole exercise if they are made to travel or trek long distances to get registered," he added.

Load more