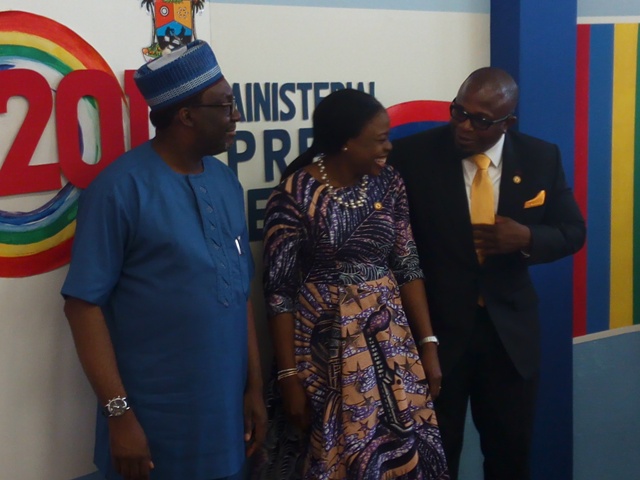 By Kazeem Ugbodaga
The Lagos State Lands Bureau has generated the sum of N20.7 billion from the sales of land and other land services in the last one year.
Special Adviser to the Governor on Urban Development, Yetunde Onabule disclosed this on Friday at a ministerial press conference in Alausa, Lagos, Southwest Nigeria.
Onabule said the N20.7 billion revenue performance considerably surpassed the total revenue of the previous year by N11.454 billion.
She said this was due to a transaction on the sales of land for industrial development in the State, adding that the revenue performance for the year under consideration exceeded the Bureau's budget for the period by 45%.
"Asides the one-off transaction, expected revenue from the new schemes during the period under review, could not be realized in view of infrastructure development within the new scheme, thereby making it difficult for us to generate revenue from these sources.
"Let me assure you, that the revenue of the Bureau will continue to be improved upon at the kick-off of the new schemes, transactions on State land, payment by defaulters," she stated.
"It is noteworthy to state that we are optimistic that our policy to further upgrade our service delivery through better strategic procedures and smarter use of information technology will enhance our revenue performance and service delivery this year," she added.
It is worthy to state that when Land is acquired and title revoked for over-riding public interest, it is our duty and obligation, as a responsible and responsive Government, to pay compensation.
On compensation, the special adviser said payment of such must be with the presentation of all necessary documents as might be required, evidencing ownership of the land, saying that government had not relented in its efforts to pay compensation.
"We have paid and shall continue to pay compensation to all affected persons/groups in this regard. Furthermore, individuals/groups are given alternative land in lieu of monetary compensation," she said.
Onabule disclosed that so far, a total sum of N 2.022 billion was being paid as compensation to individuals/groups within the period under review.
The beneficiaries, according to her were those displaced as a result of the Abule Egba Link bridge (N751.455 million), Oko Baba Sawmill relocation (N39.053 million), Isale Igangan regeneration project (N350.89 million), Olorunsogo Market (N44732 million), Mosafejo Community/Olorunsogo Ultra-modern market (N188.13 million) and Epe road expansion, phase I (N315.839 million).
"Furthermore, compilation of payment of compensation is under processing, enumeration exercise/data analysis on proposed sites on other acquired/revoked properties on the following areas to name a few are on-going:- Orile/Badagry road Expansion; Epe Road Expansion Project (Phase II); Block 25A Lekki Scheme 1 (Freedom Road expansion and Drainage channel) Data analysis. Proposed sites for BRT bus lane/park, Abule Egba axis; Site acquired for Housing Estate in Ilado, Igbogbo; Free Trade Zone resettlement land, Lekki Coastal is ongoing," she added.

Load more