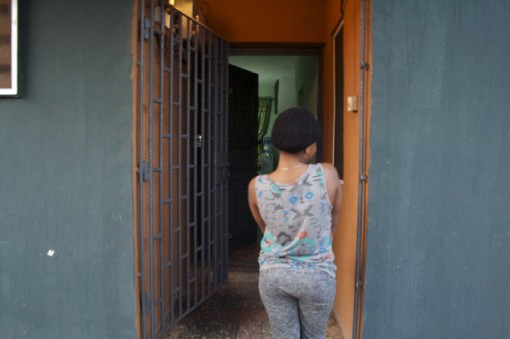 Jethro Ibileke/Benin
A 58-year old mother-of-seven, Mrs. Joy Raji, was Thursday sentenced to six years imprisonment by a Benin City High Court, for human trafficking.
The convict who pleaded not guilty to the three-count charge bordering on deceitful inducement to move from any place, receiving a person to be used for forced labour and slave dealings, was arraigned in January 2016.
She was accused of trafficking an 18-year -old girl (name withheld), who worked as an artist designer in Benin City, before she was trafficked to Kuwait and Saudi Arabia, for exploitative purposes.
The prosecution told the court that the offences contravened the provisions of the Trafficking in Persons (Prohibition) Law Enforcement and Administration Act, 2013, as amended.
During the trial, the Prosecution called three witnesses and tendered exhibits, including a slave uniform passport, travel tickets and bank teller to prove its case.
The accused was said to have collaborated with her brother, Evans Aghahowa (now at large) and introduced to the victim, the idea of travelling to Kuwait for better living. But it was said that the victim was sold in Kuwait and Saudi Arabia from one person to another without proper care.
Various sums of money were also collected from the victim's mother, Mrs. Mary Osula, who is a trader, to facilitate the trip.
In her testimony, the victim said that in Kuwait "a certain man took me to a 20-storey building and I was locked up inside. I never came out again. I was not given food; I ate from remnants I could find. When I complained, the man told me that he paid 750 Kuwait Dinar to purchase me."
The victim was later sold again to another woman in Saudi Arabia, who kept giving her work to do without food and not letting her go out of the house.
The victim was held in bondage in the two countries and her life and liability was under the absolute control of her "Oga" and "Madam."
The victim narrated that she ran away once to the police in Kuwait but was unfortunately returned back to her madam who purchased her.
Delivering his judgment, Justice Alero Edodo Eruaga, found the accused guilty and sentenced her to four years imprisonment on count 1, and two years imprisonment on count 2 without option of fine. The sentence is to run concurrently.
It will be recalled that in April, 2017, the Agency also secured the conviction of three human traffickers in Edo State to two years imprisonment each, for trafficking two female secondary school students (16 years and 18 years) to Cote de Ivoire, for prostitution, contrary to the provisions of the Trafficking in Persons (Prohibition) Enforcement and Administration Act, 2015.

Load more