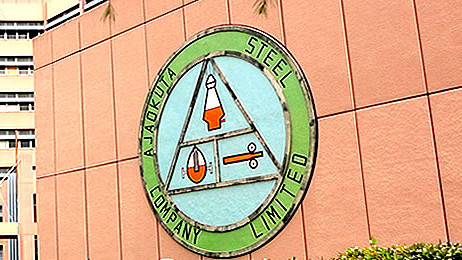 The Federal Government says the first phase of Ajaokuta Steel Company will provide 500,000 upstream and downstream employment when it becomes operational.
Mr Isah Onobere, the Sole Administrator of the company made this known during a media tour to the company on Friday.
Onobere said that the first phase of the plant would also provide direct employment for 10,000 technical staff when inaugurated.
He also said the first phase had been completed, adding that it was envisaged to produce 1.3 million tonnes of liquid steel per annum.
He said that it would cost 400 million dollars to complete Ajaokuta steel, which had reached 98 per cent completion.
According to him, two billion dollars is needed for infrastructure rehabilitation and operational cost.
He said that government had begun to commit resources toward the maintenance and preservation of the equipment and facilities of the plant recently and called for improved efforts.
According to him, the government is considering the report on various options on the way forward for the completion of the project.
These options he said include outright sales, concessioning and joint venture of Ajaokuta steel.
He, however, denied rumour about the company equipment being obsolete, adding that the company, with 98 percent completed, could stand the test of time, adding that all its equipment were functioning appropriately.
The then President, Alhaji Shehu Shagari, laid the foundation of Ajaokuta in 1980 and within four years, it attained was 84 per cent completion.
Ajaokuta steel company is located on 24,000 hectares of sprawling greenfield landmass built on 800-hectares of land.
It is Nigeria's leading steel company and intended to be the leading supplier of quality steel products in all the major economic sectors, including construction, packaging, wire drawing and nail making industry among others.

Load more