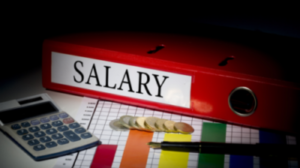 The Chief Imam of Area 10 Abuja Mosque, Sheikh Yahya Al-Yolawi has advised employers to avoid depriving workers their due and wages to ensure harmonious working relationship.
The cleric gave the advice while delivering Jumma'at sermon titled, " The Duties and Rights of Workers in Islam", in Abuja on Friday.
He said it amounted to oppression to delay workers wages.
Al-Yolawi said that any organisation or company that used to delay payment of its workers' salaries was creating avenue for corruption and insincerity from its workforce.
According to him, Prophet Mohammad (peace be upon him), had directed Muslims "to pay the labourer his wages before his sweat dries.''
Al-Yolawi said Islam clearly stated the rights of workers as community members and maintained a lot of principles that safeguarded and guaranteed their rights in order to ensure social justice.
He said based on the teaching of Islam, employers were expected to provide a decent and meaningful life for their workforce and their families in their lifetime and beyond.
According to Al – Yolawi, long before unions were established to protect workers' rights, Islam acknowledged a whole set of rights for workers 1,400 years ago.
He said that all categories of workers should be treated with dignity and honour regardless of the kind of work they performed, as long as the work was based on agreement and was lawful.

Load more