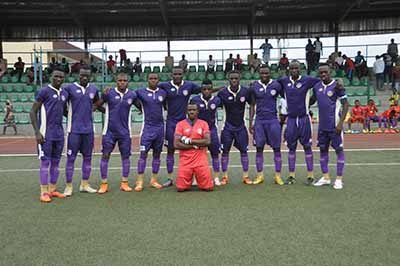 MFM FC on Sunday became the champions of Lagos FA Cup after they defeated Spartan FC by 3-1 at the Agege Township Stadium.
The Olukoya boys successfully defended the FA Cup they won last year.
Chukwuma Onuwa scored the first goal for the champions on the 11th minute.
Spartan Fc responded in the 24th minute with an equaliser.
After the two teams resumed from the first half break, MFM's efforts were rewarded with a goal from the penalty spot by captain Stanley Okorom in the 70 minutes.
Then MFM striker Sikiru Olatunbosun scored in the 83rd minute, t to put the game out of contention for their rivals.
MFM coach, Fidelis Ilechukwu said he was happy his team won the cup back to back.
He hopes the team will do better than last year, in the national campaign for the FA Cup.
"It's good we are champions but we will like to surpass our last year's campaign in the FA Cup. That should be the target now," he said

Load more