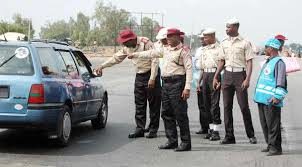 The Federal Road Safety Commission (FRSC) in Bayelsa has arrested 279 motorists for failure to install the speed limiting device (SLD) in their vehicles.
The State Sector Commander, Mr Wobin Gora, told the News Agency of Nigeria (NAN) in Yenagoa on Monday that the offenders were arrested between February and March.
Gora explained that out of 893 commercial vehicles checked within the period, 618 drivers had complied, having installed the device in their vehicles.
"This shows that we have recorded over 70 per cent compliance in Bayelsa.
"We have been on special operation since the enforcement started and have a mobile court to try erring drivers, to ensure compliance,'' Gora said.
According to him, the commission is concentrating on the East-West road axis, where many commercial vehicles ply.
READ: UNICEF Hails Release Of 82 Chibok Schoolgirls
The sector commander advised commercial drivers in the state to install the device to prevent disruption of their daily operations.
"FRSC will not allow any erring commercial drivers to go unpunished.
"Install the device to control speed, save lives and reduce the rate of fatality on our roads because the major cause of crashes, is speeding," he said.
The FRSC began the implementation of the speed limiter device policy on Feb. 1, to stem speeding, identified to be responsible for 50 per cent of road accidents in the country.

Load more