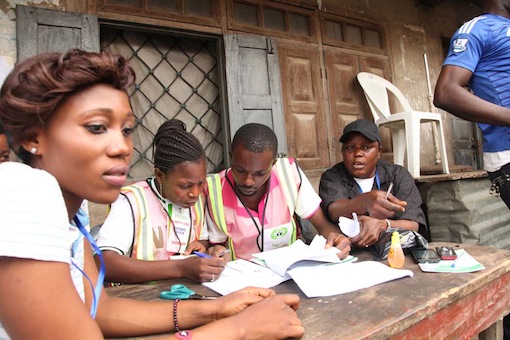 The Youth Initiative for Advocacy Growth and Advancement (YIAGA) has urged the Independent National Electoral Commission (INEC) to improve on logistics to fast track the process of the ongoing Continuous Voter Registration (CVR).
Mr Samson Itodo, the Executive Director, YIAGA made the call in an interview with the News Agency of Nigeria (NAN) on Monday in Abuja.
He said that the CVR had continued on a successful note, adding that logistics issues must be addressed as registrants were already complaining of distance to the registration centres.
He called on INEC to decentralise the registration areas, saying that making it closer to the people would encourage more people to come out to participate in the process.
Itodo said that erratic power supply by had constituted a serious challenge to the ongoing registration, adding that the exercise was going on smoothly as envisaged but logistics must be addressed
"The turnout has been encouraging and we can only hope the trend will continue and INEC should also improve on logistics.''
READ: Internet Users Stand At 90m In March – NCC
He said that YIAGA had on April 26 deployed observers in 260 local government areas across the country to monitor the CVR exercise.
Itodo said that the group's "Watching The Vote (WTV)" project had  deployed observers to monitor the CVR exercise as it did during the November 2016 Ondo Governorship election.
He said that the observation mission was geared toward enhancing the credibility and transparency of the voter registration process.
According to him, it will also generate data and knowledge for influencing electoral policy formulation and implementation in the build up to the 2019 general election.

Load more