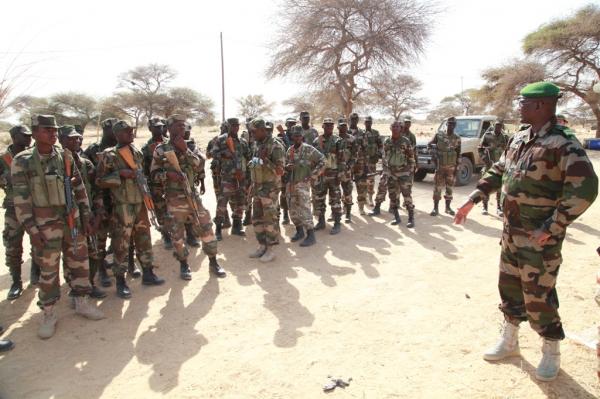 At least nine Chadian troops and 40 Boko Haram militants died in clashes near Lake Chad, the Chadian military reported.
Chad is one of several countries adjacent to Nigeria, the Islamist group's home, in a multinational military mission working to prevent a spillover of violence. Boko Haram has fought to establish an Islamist caliphate in Nigeria since 2009, and with recent losses of territory in northeastern Nigeria, it has directed its militancy to Chad, Niger and Cameroon.
The fighting at Kaiga, a Chadian army position on Lake Chad, began Friday, an army statement read on Chad state television said. Chadian army spokesman Col. Azam Bermendoa Agouna said the convoy of insurgents "were pushed back" by the government troops' response.
Chad has had limited Boko Haram violence within its borders since a suicide attack in the capital, N'Djamena, killed dozens of people in 2015.

Load more