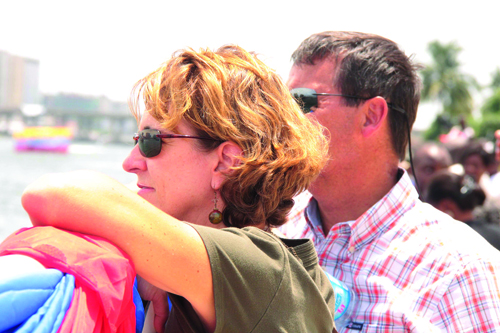 Mr Jack Wang, a member of the China International Travel Service(CITS) on Tuesday announced that the Chinese tourism sector received about 138 million tourists in 2016.
Wang told the News Agency of Nigeria (NAN) in Guangzhou City of Guangdong Province of China, that the Chinese tourism sector was currently booming.
The tour guide, with a working experience spanning about 40 years, said that local and international tourists were currently being attracted to China's scenic sites and ancient monuments.
According to him, the number of in-bound tourists to Guandong Province alone in 2016 was 33 million.
"There is currently an increasing number of local and international tourists to the various well-developed scenic sites across Provinces and Cities in China.
"China's tourism sector is now really booming. And this is really contributing to the growth of China's economy today.
"In 2016 alone, available statistics have showed us that China received about 138 million in-bound tourists from different parts of the world.
"In Guandong Province, where I have been operating for the past 40 years, about 33 million tourists were received in 2016,'' he said.
READ: Emmanuel Macron Did Not Emerge By Accident
Wang said that the increasing number of tourists to China had continued to have multiplier effects on the operations of Hoteliers, transport operators, caterers and souvenir makers and sellers.
The tourists' management expert also said that the thriving Chinese tourism sector was currently providing means of livelihood and job opportunities to Chinese nationals.
He disclosed that there was currently a growing trend among the Chinese of taking time out of their busy schedules to engage themselves, their families and friends in local tourism.
Wang said that during the celebration of the Chinese New Year and Chinese festivities, millions of Chinese at home and abroad had cultivated the habit of visiting the different 'panoramic sites.

Load more