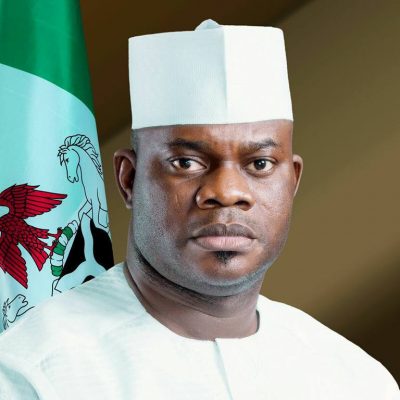 Six motor parks in Lokoja metropolis will be closed as part of efforts to enhance passengers safety on roads across Kogi, the Commissioner for Transport, Mr Salisu Sani-Ogu, has said.
The commissioner made the statement on Tuesday in Lokoja at a press conference to flag-off the 2017 United Nations Global Safety Week.
He said that the closure of the parks was aimed at centralizing loading of passengers out of the state capital.
The safety week is being marked in collaboration with West African Road Safety Organisation with its headquarters in Nigeria.
Sani-Ogu said that motor parks located at Ganaja junction, Post Office, Kogi travelers, Ibro Park, Sarki-Noma and local government secretariat would be relocated to the new ultra-modern motor park.
He said that the ultra-modern motor part, constructed at Felele area of the city, cost the government N1.5 billion.
The commissioner said that the new park would serve as the central loading point for all inter-state commercial vehicles.
He added that efforts were on top gear to provide the new park with police station, water, road network and other facilities to enable it function 24 hours daily.
Sani-Ogu said that two mini parks would be established by the government at Ganaja and Zango Daji suburbs of Lokoja to cater for intrastate transportation services.
He expressed concern at the high rate of crashes on the Abuja-Lokoja-Okene and Lokoja-Ajaokuta-Ayungba roads.
He said that the government would assist the Federal Road Safety Corps to restore sanity on the roads.
He said that government would soon organise stakeholders meeting where decisions would be taken on how to ensure safety of live and property on all the roads across the state.
In his remarks, the state Sector Commander of the FRSC, Mr Segun Martins, said that the week was to remember victims of road accidents.
He added that it was also sensitive motorists on the need to drive with caution.
Martins, who was represented by Mr Suleiman Mohammed, the Head of Operations, said that the enforcement of speed limiting device has helped to reduce road crashes in the state.
He appealed to the government and relevant establishments to join hands with the FRSC to reduce carnage on the roads.
"Excessive speeding by drivers has been the problem.
"If the road is good, it is problem, if the road is bad, it is a problem. This is the situation we have found ourselves," he said.

Load more