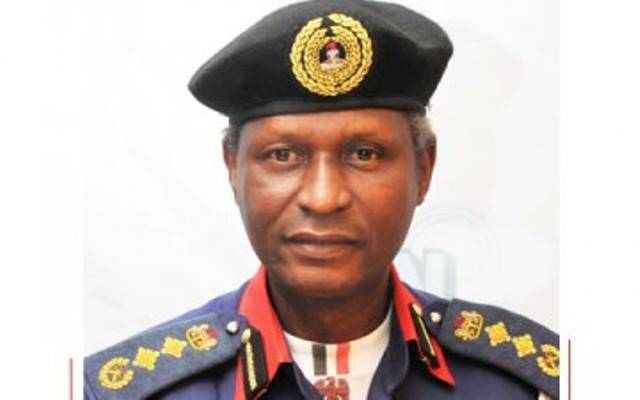 The Nigeria Security and Civil Defence Corps (NSCDC), Oyo State Command, says it will sanction any private guards company that ignores its invitation for training programmes.
Mr John Adewoye, the Oyo State Commandant of NSCDC, said this on Monday at a three-day training programme organised by the corps for private guards companies in Ibadan.
The theme of the training was "Strengthening Private Guards Companies for National Security.''
The commandant was represented by his deputy, Adisa James.
Adewoye said that it had come to the knowledge of the corps that some companies had rejected the NSCDC invitation for training while some sent in guards below the fixed minimum number required for representation.
He said the corps would not hesitate to sanction any private guards company found wanting in the area of representation.
Adewoye noted that the constitution empowers the NSCDC to organise workshops and training courses for private guards companies.
He said the corps, in the course of monitoring, also discovered a lot of lapses by the guards as a result of lack of training and inadequate training facilities.
"It is noted that many companies do not have adequate training facilities while some have none at all.
"This does not only constitute a danger to the public but it is also an unfair deal to the clients when you dispatch ill-equipped guards to them.
"It is mandatory for the guards to be trained properly before deployment,'' Adewoye said.
He advised the companies to put in place adequate training facilities to be able to train their guards properly.
Adewoye said the training programme would ensure uniformity of training standards across the spectrum.
In his remarks, Assistant Commandant and HOD, Private Guard Company, Michael Fidina, advised the guards to be of good conduct to their clients in their respective beats.
Fidina said the training would equip the guards against every security challenge that might arise in the course of their duty.
Mr Emmanuel Aduroja, Executive Director of S.O. Nigeria ltd., a private guards company, commended NSCDC for the professional training given to the guards.
Aduroja said the training would assist the company to deliver adequate service to its clients.
A total of 18 companies sent in the 155 guards participating in the training programme.

Load more