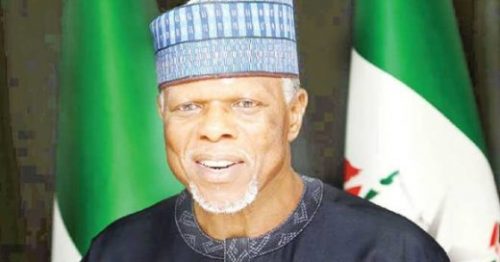 The Nigeria Customs Service has reconstituted its management and announced some key appointments to rejig the service toward greater efficiency.
The Public Relations Officer, Mr Joseph Attah, announced this in a statement on Wednesday in Abuja.
Attah the service has appointed four Acting Deputy Comptroller-Generals (DCGs) and seven Acting Assistant Comptroller-Generals (ACGs) to re-engineer the management for efficient service delivery.
While re-constituting the new team, Attah said that the Comptroller-General of Customs, retired Col. Hameed Ali, also approved the deployment of eight Comptrollers.
He said that the new management members include Mr Alu Robert, ACG Traiff and Trade now Acting DCG Tariff and Trade; Mrs Olubiyi Ronke, ACG FATs now DCG HRD; ACG E.I.I Dangaladima Aminu now Acting DCG E.I.I; and ACG Iferi Patience SR&P now Acting DCG SR&P and ACG ExFTZ&I.I Chidi Augustine to Acting DCG ExFTZ&I.I.
Other appointments were Comptroller Investigation Hamza Ladan now Acting ACG FAT; Comptroller VAL Ekekezie Kaycee to Acting ACG T&T; Comptroller FOU Haruna Mamud to Acting ACG E.I.I; CAC ED/DT Mrs Sarki Umar now Acting ACG Ex.FTZ&I.I, and CAC Mrs Enwereuzor Francis now Acting ACG SR.
CAC FCT Dahiru Aminu was also promoted to Acting ACG Zonal Coordinator, while DCG Umar Abubakar who was formally in charge of Tariff and Trade was deployed to Finance, Administration and Technical Services.
Attah said that the customs boss has charged the appointees to bring their experiences to bear in the administration of the service.
"The modest achievements of the ongoing reform agenda in the areas of revenue generation, anti-smuggling operations and trade facilitation must be sustained and improved upon in the interest of the nation," Attah said.

Load more