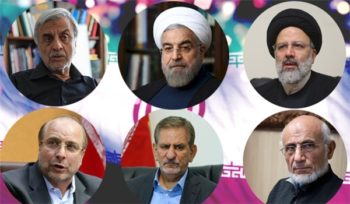 An unidentified man set himself on fire in front of the Iranian embassy in Bangkok to protest the presidential elections in Iran, police said on Friday.
A man of unknown nationality shouted in protest of the Iranian elections in Arabic in front of the embassy while holding up a sign "Don't Vote," in both English and Arabic.
Noppadon Samart, a police investigator at Bangkok's Thonglor station, told newsmen that the unidentified man then poured gasoline on himself and set himself on fire.
"The man did not carry any identification with him.
"Rescue officials sent the man to a nearby hospital.
"About 20-30 per cent of his skin had been burnt in the incident,'' Noppadon said.
However, the man's motive and political stance are unclear as bystanders did not understand Arabic.
"The man is not in the condition to testify as he is still undergoing treatment at the hospital,'' Noppadon said.
The incident happened in Bangkok's upscale business area as millions of Iranians go to the presidential polls to determine whether the country would continue on the path of opening up to the West.

Load more