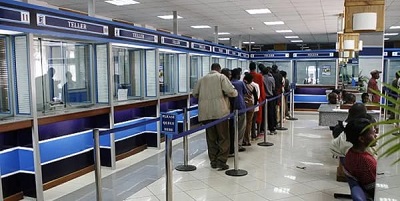 The Islamic Banking and Finance Institute of Nigeria (IBFIN), has advised the Federal Government to adopt the principles of Islamic economics, banking and financing to check corruption.
The Managing Director of the institute, Mr Sani Dutsinma, gave the advice in Abuja on Wednesday at a sensitisation workshop on the Fundamentals of Islamic Economics, Banking and Finance, organised by IBFIN in collaboration with the Nigeria Union of Journalists (NUJ).
He said Islamic banking principles had the capacity to check corruption, greed, high-handedness and selfishness in Nigeria's banking industry.
"Furthermore, Islamic finance helps promote financial sector development and broaden financial inclusion.
"By expanding the range and reach of financial products, Islamic finance could help improve financial services.
"Islamic finance emphasizes partnership style financing, which could be useful in improving access to finance for poor and small businesses.
"It could also help improve agric finance and contribute to efforts at ensuring food security
"It is to the advantage of Nigeria to note that Islamic banking and finance has the potential to check greed, high-handedness, selfishness and corruption not only in the banking and finance industry but also in the public sector.''
READ: PENGASSAN lauds Federal Government efforts to sustain refineries
Dutsinma urged policy makers in the country to take advantage of the opportunities provided by Islamic finance to contribute to the economic development of the country, given its direct link to physical assets and real economy.
He said the emphasis on tangible assets would ensure that the industry supported only transactions that would serve real purpose, thus discouraging financial speculation.
He stated that Islamic banking and financing is not only backed by equity, but by assets, as it is ethical, sustainable, environmentally and socially responsible.
Dutsinma added that Islamic finance has expanded rapidly over the past few decades, growing at 10 to 20 per cent annually.
"Its financial assets are estimated at roughly two trillion dollars, growing faster than conventional banking assets and covering bank and non-bank financial institutions.''
According to Dutsinma, creating awareness is one of the key ingredients for achieving a smooth rollout of Islamic financial institutions in Nigeria.
READ: NAFDAC officials assaulted in Aba
He, however, enjoined journalists to help create more awareness on the benefits of Islamic finance.
Earlier, Mr Abdulwaheed Odusile, President of the Nigeria Union of journalist (NUJ), had enjoined participants to avail themselves of the opportunity to acquire a better understanding of Islamic banking and finance.
Odusile, was represented by Shuiabu Leman, National Secretary of NUJ.
He expressed optimism that the workshop would help straighten out most of the perceived controversies surrounding Islamic banking.
He further stated that the NUJ entered into collaboration with the IBFIN to provide a platform for journalists and other stakeholders to better understand the issues around Islamic finance.

Load more