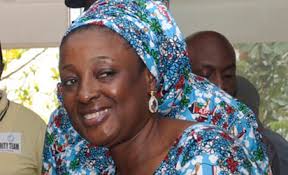 The Wife of Edo governor, Mrs Betsy Obaseki, says she is collaborating with the state chapter of the Medical Women Association of Nigeria (MWAN) to establish a special "Well Women's Clinic''.
Mrs Obaseki also assured of the state's government support to partner the association in the establishment of a youth friendly centre to handle the reproductive and other health issues of adolescents and youths.
The governor's wife said this when she received officials of the association led by its President, Dr Anthonia Njoku, at the Government House in Benin on Friday.
She said that the goal of the present administration was to improve access to healthcare and to make the state a medical tourist destination.
She commended the association for being at the forefront in the promotion of improved healthcare services for women and adolescents, pledging that her office will work more with the association.
"I am glad that you are up to the task; there is a lot of work to be done in the state.
"I will like to support the Well Women Clinic and youth friendly centre as my personal projects.
"I will like to institutionalise some of these projects and I will work with you, and by the grace of God, we will do a lot of things together in the state,'' she said.
She informed MWAN on the on-going reforms in the state's health system by the present administration, including restrictions in schools of Nursing and Health Information, and proposed establishment of clinics in market places.
Earlier, Njoku said the main thrust of the association was to improve the health status of the populace especially women and children.
She said that the visit was to seek partnership with the office of the first lady in the establishment of the special clinic which would have screening facilities for breast and cervical cancers.
The president added that the association also planned to launch its Adolescent Health Manual and a youth friendly centre.
Highlight of the event was the investiture of the wife of the governor as a Patron of the association.