#PMNEWSLive Eat your vegetables #mushinmarket https://t.co/us2lHGClTF pic.twitter.com/9lJxLQWOPb

— P.M. NEWS (@pmnewsnigeria) May 26, 2017
---
---
---
---
---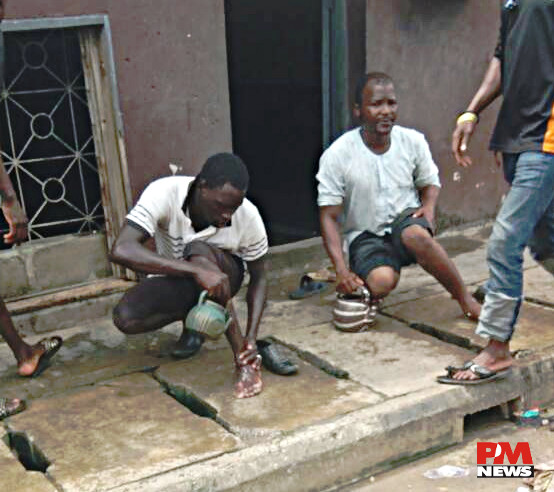 2:05 PM: Muslim brothers performing ablutions in Mushin
---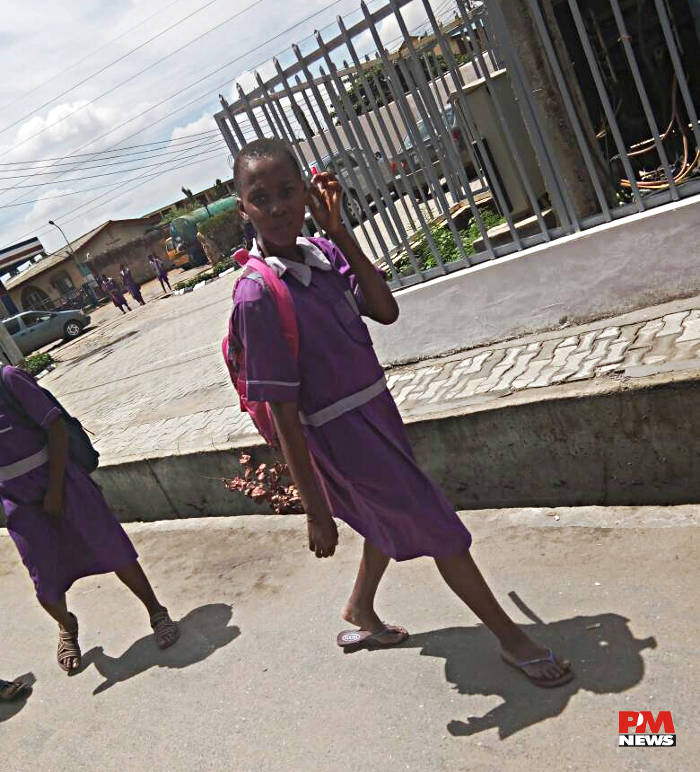 1:30 PM: "Thank God it's Friday. I'm going home early today" – Student, Okota High School at Isolo, Okota
---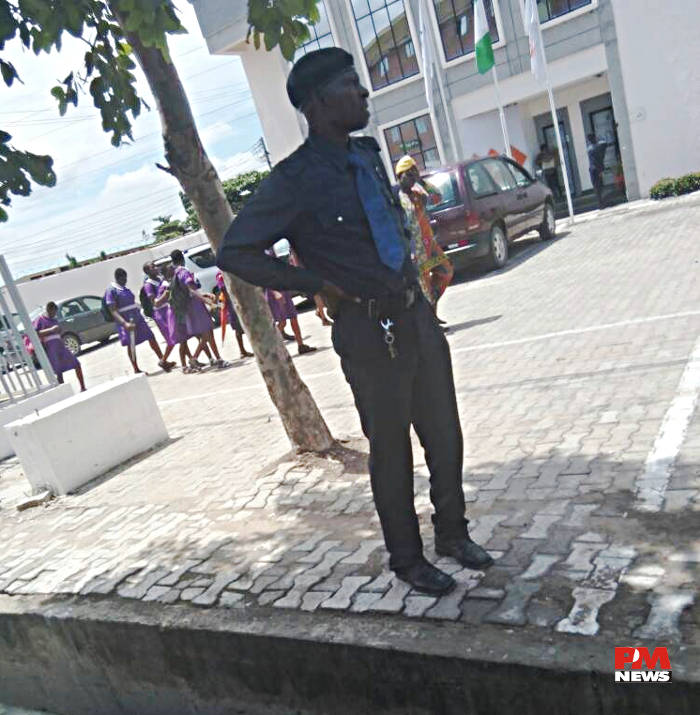 1:28 PM: Security man on duty in front of Access Bank, Okota, Isolo
---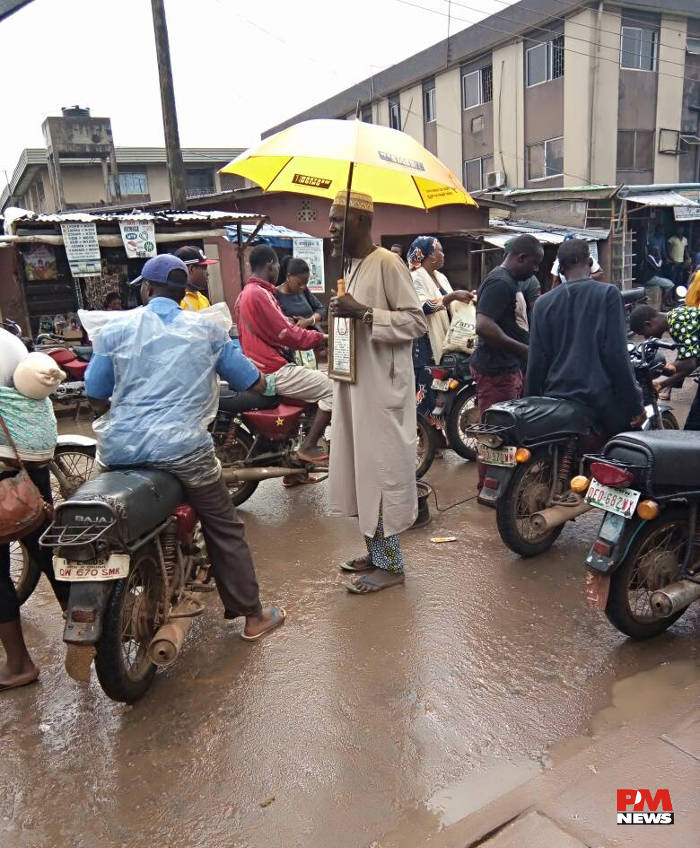 10:59 AM: Ile-Epo bike men do not care about the rain.
---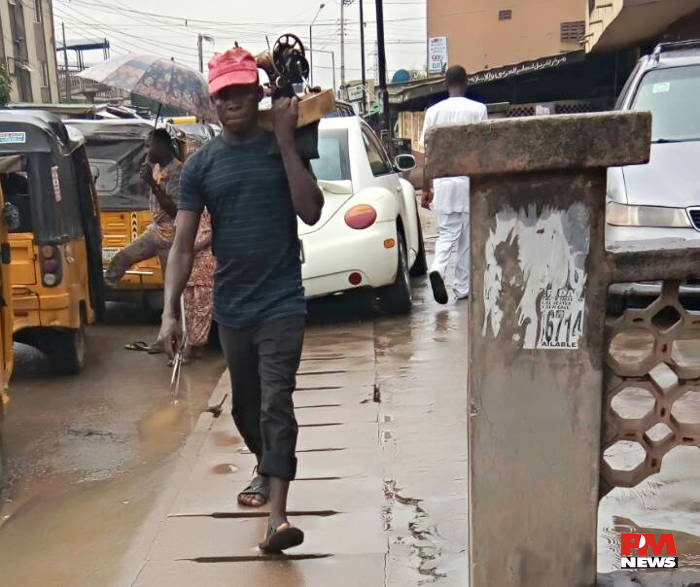 10:57 AM: Mobile tailor resumes work at Ile-Epo
---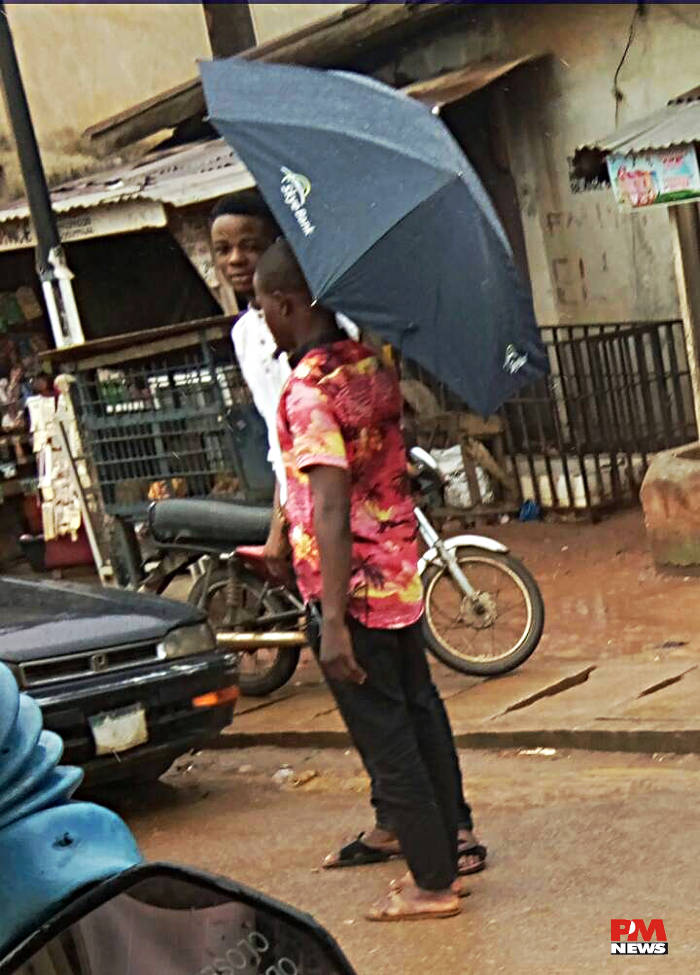 10:40 AM: Sharing an umbrella at Ile-Epo
---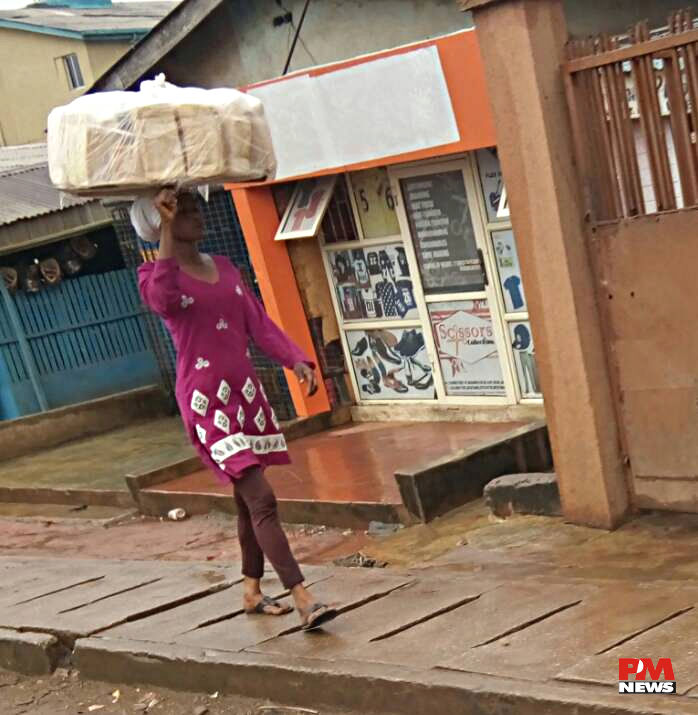 10:39 AM: Bread Seller braves rain to hawk @ Ile-Epo, Abule-Egba.
---
#RainyDay The rain can't stop them at Agbelekale, Lagos. #PMNEWSLive https://t.co/us2lHGClTF pic.twitter.com/KOWi0uErHS

— P.M. NEWS (@pmnewsnigeria) May 26, 2017
---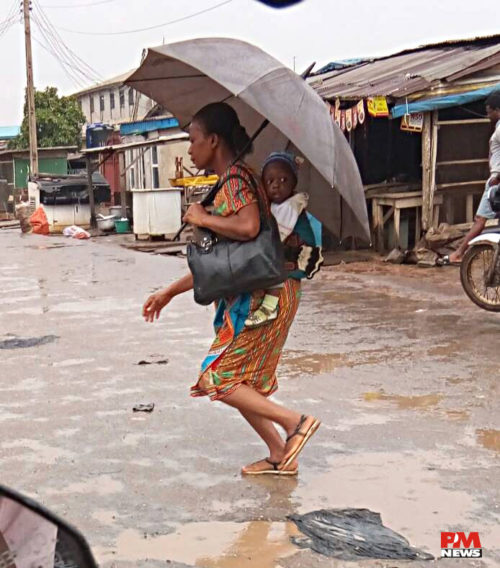 10:30 AM: A woman and her child up and about despite the rain @ Ile-Epo.
Load more