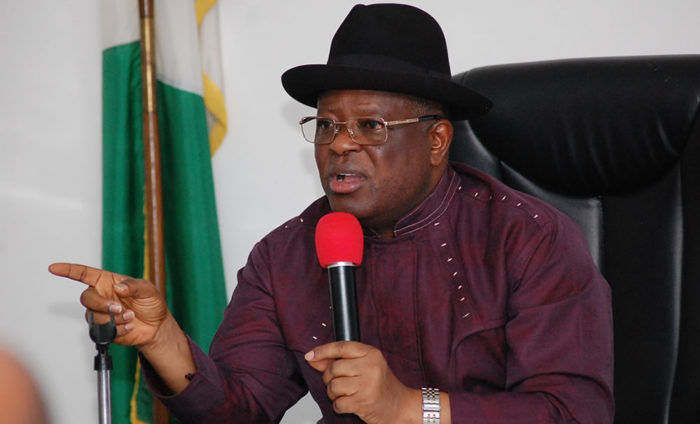 Mr Ogbonnaya Chukwu-Ude, the Chairman of Ivo Local Government Area of Ebonyi, has promised to deliver democracy dividends to the people of the area through provision of qualitative and credible leadership.
Chukwu-Ude made the promise at Isiaka, the council headquarters during the inauguration of the elected councillors of Ivo Legislative Council.
The chairman who was sworn-in alongside other 13 local government area council chairmen on May 29, said that his administration would be anchored on qualitative, credible and human oriented leadership.
He urged members of the legislative council to join hands with him to ensure rapid development of the area.
The chairman charged the councillors to make good laws that would enhance and uplift the development of the local government area.
"We shall anchor our administration on qualitative, credible and human oriented leadership and we are going to run an open administration that will welcome constructive criticisms aimed at moving the council forward.
"Your inauguration has opened a new vista to the political development and evolution of our local government area.
"I enjoin you to make good laws that will enhance and uplift the welfare, wellbeing and living standard of our people.
"I call on every member of the legislature to be committed and dedicated to the task of building a great council and together we shall lead our people to the path of prosperity, " Chukwu-Ude said.
He further reminded the councillors that they are the representatives of the people and must give account of their stewardship, and urged them to strive to live up to their electoral promises to their wards.
The house later went into inaugural sitting and elected principal officer.
Those elected were Patricia Anyim, Leader; Ukanwa Aguajali, Deputy Leader; Simon Ogbadu, Chip Whip; Emmanuel Ngele, Majority Leader, among others.

Load more