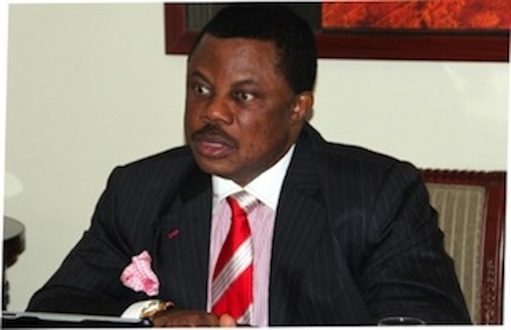 Chief Alex Onyido, the traditional ruler of Ogilisi, Idemili South Local Government in Anambra, has called for stringent measures to curtail the growing number of drinking joints in the state.
Onyido made the call on Friday in Awka, while speaking at the the 2017 edition of Lady Victoria Onyido quiz competition, organised by the National Drug Law Enforcement Agency, for secondary schools.
"The trend is worrisome and not in the best interest of public health.
"Such facilities breed crime and criminality; the rate at which such businesses are springing up in all corners calls for concern," he said.
Onyido, who is the sponsor of the quiz competition, said that it was meant to draw government's attention to the use of illicit drugs among secondary school students.
The monarch lauded NDLEA's commitment to the fight against drug abuse and peddling, pointing out that drug addiction and abuse could lead to other vices like kidnapping, armed robbery and prostitution.
In his speech, Gov. Willie Obiano commended the sponsor and NDLEA for the effective collaboration in the fight against drug abuse in the society.
Obiano, who was represented by Prof. Kate Omenugha, Commissioner for Education, said that his administration was committed to quality education that would enhance students' capacity to compete with their peers the world over.
NDLEA Commander in Anambra, Mr Sule Momodu, in a brief remark, said that the competition, which started four years ago, had yielded positive results.
Momodu commended the Anambra government for establishing Drug Free Clubs in secondary schools.
Load more