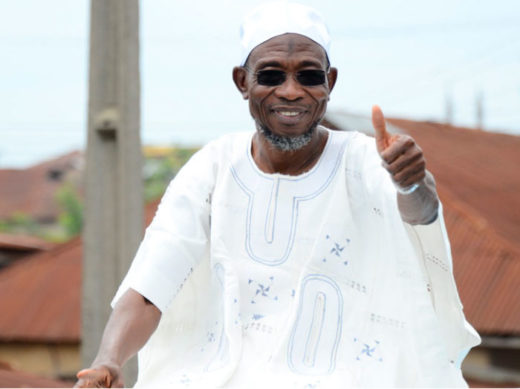 Gov. Rauf Aregbesola of Osun on Thursday launched a research and training farm institute, sited on 205.5 hectares of land in Ago Owu, Ayedaade Local Government Area of the state.
The governor said that the institute, which was established in collaboration with the International Institute of Tropical Agriculture (IITA), was part of his administration's efforts to develop the state's agricultural sector.
Aregbesola, who described the institute as a "citadel of knowledge in agriculture'', said that the institute would tackle the challenges facing farming and farmers in the state.
He said that the institution would train and retrain farmers and other personnel, while conducting researches on how to increase farm yields and exposing farmers to modern agricultural practices.
He said that the rationale behind the establishment of the institute was to advance research in agriculture, in line with his administration's commitment to agribusiness and commercial agriculture.
"We must thank IITA for the partnership we have because with the establishment of this training institute, our partnership is not just a memorandum on paper but rather a memorandum actualised.
"IITA has been an open partner with the Osun State Government and the partnership was formalised in 2015 when a Memorandum of Understanding was mutually signed to support agriculture in the state.
"This MoU has been actualised with setting up of the research and training institute to advance research in agriculture and encourage participation in farming, while improving on agricultural productivity in the state.
"This initiative is aimed at achieving the agricultural agenda of the state, getting youths attracted to farming, exposing farmers to modern and mechanised farming techniques, while increasing agricultural productivity as well,'' he added.
READ: Strike: Nasarawa NLC impeaches embattled chairman
Aregbesola said that the state government decided to partner with IITA because of poor farm yields in the state.
He noted that Osun was the highest producer of cassava in the country, adding that this notwithstanding, the state only produced 16 tonnes of cassava per hectare, which was far from expectation.
"We partner with this international institute to deepen our commitment to massive food production in the state and ensure that farmers' yields increase significantly,'' he said.
Earlier, the Deputy Director-General of IITA, Prof. Michael Abberton, said that the institute decided to collaborate with the Osun Government due to its awareness of the keen interest of the state to revamp its agriculture sector.
Abberton, who described the government's commitment to improved agricultural production as remarkable, said that the institute would ensure the actualisation of the government's plans for the state's agricultural sector.

Load more