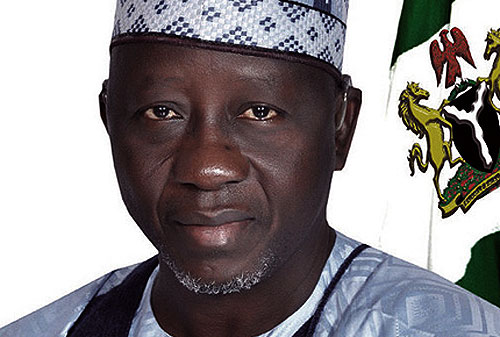 Public secondary schools in Nasarawa State have remained shut in spite of the embattled Chairman of Nigeria Labour Congress, Mr Abdullahi Adeka, announcing the suspension of workers' strike on May 26.
By Friday, both teachers and students had not returned to classes.
Some schools visited were Government Secondary School, Laminga, Nasarawa Local Government Area, and Government Secondary School, Uke in Karu Local Government Area.
Others are Government College, Keffi in Keffi Local Government Area and Government Secondary School Akwanga in Akwanga Local Government Area.
The situation in the schools, however, contrasts with what obtains in some sectors of the public service, such as health, judiciary, which are still functional.
The labour union had called out the workers on an indefinite strike on May 12 over the payment of their salary arrears, payment of their full salaries, among others entitlements.
On May 26, Adeka, who was removed as the Chairman of the union, announced the suspension of the strike and said the government had begun meeting the demands of the workers.
But on May 27, Mr Bala Umar, who replaced him, urged workers not to resume work, insisting that the government had yet to meet their demands.
On Monday, May 29, Gov. Tanko Al-makura told stakeholders in the state that to the best of his knowledge, the workers were not on strike.
He said that any worker who refused to resume work did their own risk.
Meanwhile, some students have called for understanding between the government and the union to resolve the dispute in the interest of the education sector.
A student, Ibrahim Isah, said the strike was a setback to education sector.
"The on-going workers' strike has affected our education negatively as academic activities have stopped in secondary schools and it may likely affect NECO examination in the state.
"The strike is unfortunate; no student will be comfortable staying at home,
''That is why I want to use this medium to appeal to the state government and the organised labour to dialogue in order to end the strike in our interest," he said.
Bulus Jatau, another student, said: "we are still at home because of the strike and this is not fair.
''Government should do something about it and the union should also have understanding with the government in order to end the strike," he said.
Miss Janet Usman also appealed to the government and union to dialogue so as to end the strike.
She said the strike had crippled economic activities and affected the education sector negatively.
Some teachers, who pleaded anonymity, accused the state government of paying lip-service to the education sector.
They said that no nation could achieve speedy development without sound education and urged the state government to meet their demands.