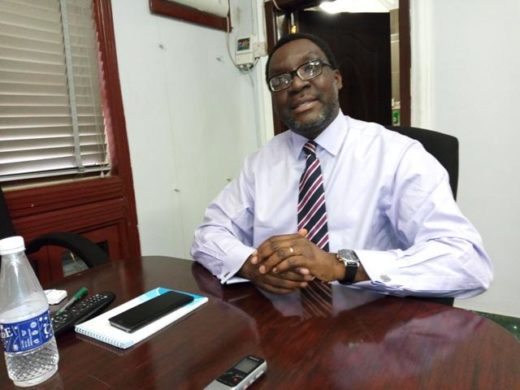 Steve Ayorinde, the Commissioner for Information and Strategy in Lagos State did a post-celebration analysis of Lagos at 50 to Ademola Adegbamigbe, Yomi Osoba and Kazeem Ugbodaga
— The whole idea is to say this is a celebration (and we should pick what the acting president said) that Lagos for us represents a bright hope and the fact that Nigeria can get it right…
Lagos at 50 has come and gone, one interesting aspect of it was its apolitical and eclectic nature. The road banners showed people from different walks of life, religions and political divides. So also was the dinner party with those from the opposition parties being invited. What general lessons can Nigerians learn from this?
We need to situate it with, on the one hand, to provide background of what his Excellency, Acting President Yemi Osinbajo said and, on the other hand, the history and development of Lagos State and what has always made Lagos very 'tick'. You saw what the acting president said, not just about the fact that Lagos is about the only contributor to national purse by way of tax. Those who do self-assessment and pay more than N10 million per annum in taxation, out of 914 people, 912 are from Lagos State. This means that the 912 people who are making Lagos and Nigeria proud (that the vice president referred to) cannot be only Yorubas, cannot be only APC members, cannot be only male.
The richest man in Nigeria who happened to be the richest black man in the world lives and works in Lagos, he is not from Lagos. The richest woman in Nigeria who happened to be the richest black woman also lives and works here. You see that there is a diverse spectrum that allows everybody to come to Lagos to work here and to contribute to the development of Lagos and to Nigeria which is what the acting president was alluding to.
The other thing is tied to it, Lagos's DNA is Yoruba and Southwest without a doubt, but it is also intrinsically linked, its destiny is linked to the fact that it has always opened its arm to foreigners, visitors and outsiders, which is part of what the acting president was saying that yes, the old concept of indigeneship is essential but by way of providence and reality, you can't divorce the contribution of visitors and "outsiders" or if you like the contemporary generation of Lagosians from the success of Lagos. So, those two things explained the manner at which the Lagos at 50 celebrations was run.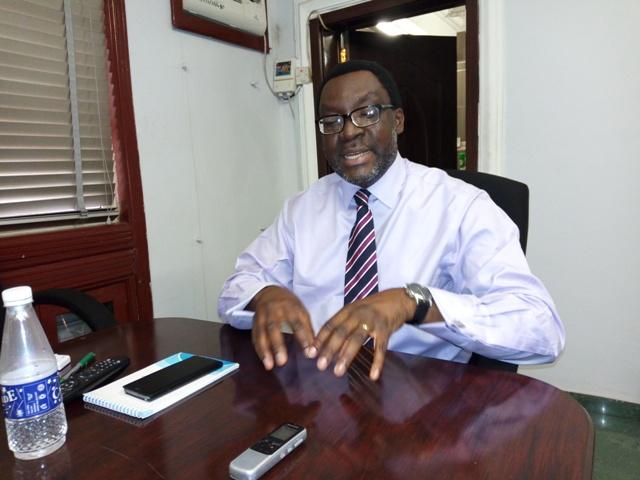 First, we had two co-chairs, one, a thorough bred Lagosian (Chief Rasheed Gbadamosi), who unfortunately passed on mid-way into the programme and we replaced him with another thorough bred Lagosian, from Gbadamosi to Fasinro to work with another "Lagosian", whose origin is from Ogun State but who is a global citizen. Perhaps, there is hardly any Nigerian citizen who ranks at par with Professor Wole Soyinka in terms of global citizenship profile and who has probably achieved more internationally in the area of Literature and Art. We chose him to be co-chair for this anniversary, which again showed how open-hearted that Lagos can be and since we had done for a whole year, we have touched practically every aspect that the celebration needed to touch.
We have been blessed with support and contribution from corporate Lagos, from multi-nationals etc and therefore the culmination of the whole anniversary was that lovely night which lots of people called gala night but which we called the anniversary ball. We thought that how else could we have celebrated Lagos without bonafide Lagosians who are very high up and are not into politics and even those who are into politics and are bonafide Lagosians who deserved to be there? Therefore you saw people like Bode George, a true Lagos boy who was governor in Ondo and had been chairman of PDP in the Southwest and the man who ran against the governor, Mr. Jimi Agbaje to be there and Musiliu Obanikoro who was inside and went for "greener or bright pasture" elsewhere and again a vibrant Lagosian who recognizes the fact that home should be regarded as home.
We extended our invitations to governors from neibhouring states, from governors from PDP and don't forget that there were 12 states that were celebrating, the Ogun State governor chose to come here, Oyo State governor chose to come here, Edo State governor, Ekiti State governor who is in PDP was also here; Dankwabo from Gombe chose to celebrate with Lagos State. The whole idea is to say this is a celebration (and we should pick what the acting president said) that Lagos for us represents a bright hope and the fact that Nigeria can get it right and if we look at it that way, you will see that the whole point of celebrating Lagos State was so apolitical; as a matter of fact, you also need to recognize the fact that before we were done with the outdoor campaign, if you could remember, we also had Bode George there, we had Jimi Agbaje there, we had people who are not Lagosians there, we had Dangote there and others.
That campaign needed to complete its own narrative and when we were done with that, we moved on and we are glad that it has turned out very well. No other states, no other entity, even Nigeria as a country has ever celebrated its anniversary or even a golden jubilee in the manner that Lagos had done it; a whole year package, from May 27 last year to May 27 this year and then everything reaching a crescendo in the last 50 days. Every day series of activities going on, I think maybe it was only Singapore that attempted it in some point when they celebrated their 50th anniversary. That was a statement, nothing like that had happened in Nigeria, culturally speaking, since FESTAC. And if you look at it cumulatively the number of activities packed together and the number of days Lagos spent in celebrating its anniversary, it is probably bigger than FESTAC and we felt we needed to do that because Lagos deserved a lot more.
You had a very successful celebration no doubt, but some people still kicked against the coming of Evander Holyfield when there are boxers who had gotten international recognition. Bash Ali for instance was not happy about it, how will you explain this?
If I wanted to be dodgy or cheeky, I ask you what is Bash Ali not happy about and what have we done that was not proper? But I will not want to be cheeky, but I will explain to you that all sort of activities happened around Lagos at 50, not up to half of those activities were directly prosecuted or funded by Lagos State Government. The rumble in Lagos charity match happened to be one of those not directly sponsored. It had the endorsement of the planning committee set up by the government headed by Prof Wole Soyinka and Habib Fasinro because it was going to happen, the visit of Holyfield was going to happen at a time Lagos was celebrating its 50th anniversary and practically anybody that is doing something, some will not even tell us, they just put it as part of Lagos at 50. Africa movie academy award will happen in July, it was originally slated for June and they said Lagos at 50 editions even though Lagos at 50 anniversary would have ended.
So Evander Holyfield was brought by an independent body on a charity visit and part of his visitation was to use his foundation to touch lives, his foundation was working with the Real Deal Foundation, is working with different organisation in total and for Nigeria and Lagos. For instance, it was to donate health equipment to Lagos State and other parts of Nigeria worth $3 million. You know how foundation works, money won't necessarily come directly from Holyfield but because he has that platform and is a four-time world heavyweight champion and he says I have done this elsewhere and will like to use this foundation to discover champions in Lagos and other part of Nigeria and the way to give publicity to such a thing is to organize a charity match. They wanted that Charity Match with Governor Akinwunmi Ambode but because of his tight schedule of the programme, he was not able to be part of it, they also spoke to Asiwaju Bola Ahmed Tinubu, unfortunately, Asiwaju was not able to make it.
The event held eventually. The event with beautiful performances from Femi Kuti and others (the governor went as the special guest) was to send a message of hope to Nigerian youths that if Nigeria could produce Joshua (at least the DNA in Anthony Joshua is Nigerian), so Holyfield is saying that you don't need to go to the US before the champion instincts in you could be developed. I think we need to welcome this kind of partnership; the same that in soccer, we welcomed the Barcelona FC Academy that approached us since last year and has since started the youth academy in soccer in Lagos State. So if Bash Ali felt left out, my question to him will be that Evander Holyfield was not invited, he put himself forward and is contributing to development of the state. Maybe the thing we should ask our lagends not limiting it to one person, is to ask what are you contributing to society, what foundations are named after you? I see a few people, Mary Onyali came up with a foundation, Falilat Ogunkoya was part of the Marathon in February, got something juicy from Access Bank that bankrolled the Marathon. Legends should not reduce their importance to a beggarly conduct; I think they should use their image and name to get something substantial from the larger society, from the corporate world and use it to contribute to the society in the manner that Evander Holyfield is doing.
We witnessed the commissioning of the two massive bridges in Abule Egba and Ajah, what about the 4th Mainland bridge?
We have had course to review the existing agreement with the consortium that we signed an MOU with last year. Having appraised their capacity and intention and their commitment to the project, using all the parameters that are necessary, we thought that they would not be able to deliver as promised. For me, the way to look at it is not to say how come we picked a consortium along the line that will not be able to deliver? We should like to say we discovered on our own without any public fund going into the project because it is partnership, our equity therefore will be our land, space and the MOU we are giving to them to raise money to continue and we have never stopped work in all the preliminaries, necessary engineering, architectural and other things that ideally will take 9-18 months for preparation where the bridge will start from, after Ajah and where it will end. All those ones are ongoing , even after we have terminated agreement with this consortium.
The job of a spokesperson, image maker and chief strategist to the government is clear cut. Intellectual as it is, you must articulate government's position, you must defend it and promote it and in doing that in a state like Lagos, you ought to have known that you are doing it for the country.
We have since opened discussions with other groups without nursing any fear that the dream of the 4th Mainland Bridge would be derailed, so there is no apprehension whatsoever. Fourth Mainland will happen, we are in discussion with a new group, it looks a lot more promising and realistic than what we had befor. We have not stopped out own part of the job which is the preliminary works which are ongoing and before the end of this year, there will be concrete evidence that the public will see.
Lagos is wearing new look, construction here and there, despite the economic problems in the country. What is the magic?
Prudent application of public resources, it is not enough to have access to resources and a lot of people miss it when they say Lagos is rich afterall. How rich is Lagos? Lagos may be the 5th largest economy in Africa in terms of the GDP, but what is the budget of the state when compared to the GDP? Which means that we are still working hard to harness the enormous resources that Lagos has. But we have not done so badly at all, and you see that from the beginning, the first thing that the governor did was to show that he wanted to be prudent and rearrange the finances of the state. There is no state or country that doesn't borrow but you borrow wisely and the wisdom to get it right does not come from the grand-standing or from bluffing but your deep understanding of economics, financial engineering and setting your priorities right.
Governor Akinwunmi Ambode was clear from the beginning that in some areas, it was not going to be business as usual, you can always find out the cost of constructing a bridge or a stretch of road etc, and you will see his approach in practically everything that he is doing to save money or to apply money judiciously, beautifying Lagos, the light up Lagos project and others. See the bridge in Abule Egba and the project in Ajah. Don't forget what we have in Aboru. For the first time, a governor went there in January 2016 and said how will a community be so cut off and he said we will start work there and by March of that year, work started and by March of the following year, a bridge was up there, connecting for the first time those two forgotten communities. Those things are possible not just because our resources have increased in the last two three years, they have increased no doubt, but we were also able to increase our resources because we blocked holes and certain excesses and then we got more efficient in asking people to self-assess themselves and being dutiful in their tax obligations and discovering new other ways of making more money.
We have also been blessed with the oil that has just been discovered even though not yet in large scale, at least, we are on that track. Yes, we have been able to have more access to resources because we have created more avenues to have access to more resources but it means we have also attended to more needs as required in the system. No other government anywhere in this country ever attacked 114 roads in six months, we did that successfully; two flyover bridges in Ajah and Abule Egba with a fountain, we did that barely 15 or 16 months; Abesan-Aboru bridge in one year and roads. You cannot imagine how the 114 roads will be fixed; Brown Road in Oshodi that appeared to be so jinxed in those days; Okota fixed with interlocking paving stones; not to talk of what has happened to Ojodu-Berger. I have not seen anybody familiar with Lagos of old who will see Ojodu-Berger now and not marvel. It is also about the thinking behind it and not just the execution; the whole concept of thinking after the box is what we are seeing with this administration-slip road, laybys, little things, removing roundabouts in Lekki to Ajah, changing them to signalized roads, all these things cost money.
In addition, this government has also employed more people in a recession, we have employed more LASTMA people for the first time in seven years, more teachers, nurses are being employed etc. Pensions that have been paid in the last two years is the highest in the history of the state. It is the tax payers' money, the only major different is that you have a manager who is dutiful, conscientious, who is using tax payers' money to the benefit of more people so that in fulfillment of his campaign promises, no part of the state will be left behind. Chief Bode George saw only Epe and said what kind of performance is this? He has never met the governor, the first time he met the governor was at the dinner, he has never spoken to him. Epe is now like London, street lights, drainages and the rest, it has never happened before in any part of the country, it is not that there is no money preiously to register some presence there, it is just that the governor is saying that for the first time, we won't just pay lips service to three other divisions of Lagos State, we will pull them in, bring them on board and connect with them-Ikorodu, Epe and Badagry and other inner routes within the state.
Have we done the best that is expected of us? I will say no, we are still very far from giving our best, but as we move confidently, courageously and effectively from where we used to be to areas where people will see that there are accomplishment in those areas, I will say we have done that, which is the reason why as at the time we were celebrating the second term of Ambode, his approval rating is 83 per cent. No governor has ever recorded that in the country.
What can you point out as the most outstanding achievement of this administration in the last two years?
I think it is actually the intellectual summation of the whole thing, it is the vision that we can achieve a lot more; that we can do a lot more with the resources at our disposal and that every part of the state should feel the impact of government. For me if you put those thoughts on a tripod, that will capture the essence of the achievement of this administration. For me, intellectual summation of the vision, the fact that we can do a lot more and we are seeing evidence of more everywhere and that every part of the state can feel the government. We should not speak about Badagry as if it is in far away Lome or Cotonou! Now people there are saying what have done to deserve this kind of attention and care from this governor? So if you go to Badagry at night in the evening, night life has returned, businesses are lasting longer which means more money in your pocket. There are streets lights, security has improved because anywhere you go in Lagos you can see the branded vehicles of the RRS, anywhere you go in Lagos, you can see the presence of the Neighbourhood Safety Corps with their vehicles, you feel that government is thinking about you.
You see in Badagry and in Epe that the Marinas, the water side should not be left to the mammy waters and fishermen, that as it is done all over the world, our waterways should be money spinners. And the same way you go to Miami, Port Elizabeth or Cape Town in South Africa, you will see what world class hotels and you see all sorts of things along their waterways.
That is the vision that we have for Badagry and Epe Marinas, which, as we speak, are being rejuvenated so that we can now open them up to investors. What informed that accomplishment? It is the thinking; it is the intellectual input into expanding the vision, first accepting that Badagry and Epe are part of us and they are not far, you can divert major traffic, trailers or personal vehicles if you fix the road, if you fix Ikorodu to Epe, Ijebu to the other. It takes little; once you have done it in one year, what is left is just maintenance.If there are potholes, fix them and so on. For me, I won't say as beautiful as Berger is, as wondrous as Abule Egba and the Fountain are; as impressive as the roads are in Epe, I won't pick anyone, I will pick the thoughts that made them possible, including the little wonder magic of just creating a layby on both sides of Oworo so that if you are driving yourself coming from work, you get home very fast. We didn't add a piece of land, we only inspected after we had the traffic summit to say that we can do a lot better in terms of traffic management in Lagos State, we will not deceive ourselves that there won't be traffic because this is a mega city, 35 percent of all vehicles being used in Nigeria are in Lagos and Lagos has the smallest land mass of all the 36 states and one quarter of that land mass is water, so either way, anyhow you look at it will be choky.
What is important is how we manage how choky the vehicular traffic is. What we should celebrate is not just Lagos getting it right, we should demand that those who are close to Lagos should start thinking like Lagos so that there could be synergy, so that when Lagos requests that we want to construct a road that dovetails to parts of Ogun State, we should not be thinking that there will be artificial bottleneck in terms of bureaucracy stopping that thing, we should move, we are already late.
Read more here: http://thenewsnigeria.com.ng/2017/06/lagos-at-50-lessons-for-nigeria/http://thenewsnigeria.com.ng/2017/06/lagos-at-50-lessons-for-nigeria/

Load more