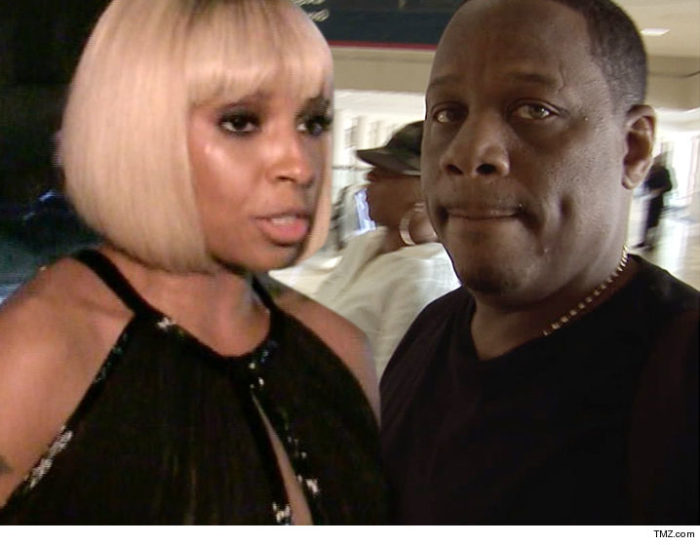 Mary J Blige experienced good and bad news on Thursday.
A judge ordered the 46-year-old to pay her ex-husband Martin Isaacs temporary spousal support of $30k per month.
Though the two have no biological children together, however E! News obtained the documents, which also state the singer must pay him retroactively dating back to September, as well as account for his attorney fees for a total of $235,000.
Mary J. Blige filed for divorce from Isaacs in July 2016 after 13 years of marriage. She argued their prenuptial agreement negated spousal support, while Isaacs was originally seeking $129,319 per month.
"My success as an entertainer has nothing to do with [Isaacs]. I was successful when I met him and have continued to enjoy success, although there have certainly been ups and downs," Blige told E!.
The Grammy-winning singer also explained that she was in debt as she made no money from the European leg of her recent tour. "[Isaacs] suggests we lived a lavish lifestyle and in fact, we overspent and we are in significant debt," she stated in the court docs.
"We owe millions of dollars in taxes and have significant advances that have to be recouped by record companies."
Blige, 46, also alleged that Isaacs had been misappropriating money — about $420,000 to be exact — for two years when they were together.
This purportedly involved "travel charges" for his girlfriend. A source told Us Weekly Blige filed for divorce because her celebrity status went to Isaacs's head. "Kendu got used to the good life with her and thought he was a star too," an insider alleged.
Blige told Robin Roberts in November;
"The breaking point was when I kept asking for respect and to be respected. And it seemed like I was talking to a wall. I just wasn't getting it back, so if I can't get respect in the relationship, then I have to move on and save myself."