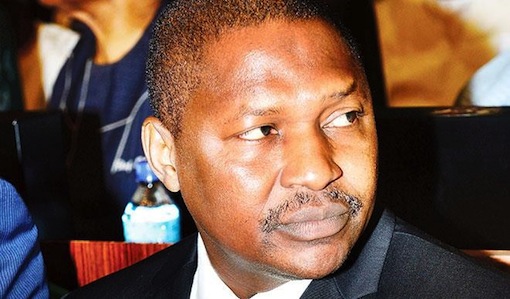 Akin Kuponiyi
The Attorney-General of the Federation and Minister of Justice on Wednesday arraigned five men alleged to have imported into Nigeria arms and ammunition without lawful authority before a Federal high court sitting in Lagos southwest Nigeria.
The accused are clearing agents and customs officers. Their names are Mahmud Hassan, Oscar Okafor, Donatus Achinulo, Matthew Okoye, said be at large, and Salihu Danjuma. They were alleged to have conspired to import 661 pump action rifles into the country.
In a nine-count criminal charge number FHC/L/190C/17.filed before the court by the office of the Attorney General of the Federation and Minister of Justice, the accused were alleged to have brought the rifles into the country from Turkey through the Apapa Port in Lagos, using a 40-feet container, which they falsely claimed contained steel doors.
To facilitate the illegal importation, the accused allegedly forged a number of documents including a bill of lading, a Form M and a Pre-Arrival Assessment Report.
According to the prosecution, in order to evade payment of Customs duty, the accused allegedly forged a bill of lading issued at Istanbul on January 9, 2017, claiming that it was issued at Shanghai, China.
In the forged bill of lading, they allegedly filled "steel door" as the content of the container instead of rifles.
It was alleged further that they offered a bribe of N400,000 to an official of the Nigeria Customs Service attached to the Federal Operative Unit to influence the said officer not to conduct a "hundred per cent search on the 40-feet container with number PONU 825914/3."
The prosecution also alleged that the first accused, Hassan, corruptly gave N1 million to government officials at the Apapa Port in order to prevent the search of the container by Customs officials.
In one of the counts, the Federal Government alleged that the defendants had between 2012 and 2016 illegally imported several double-barreled shotguns, pump-action rifles and single-barreled shotguns into the country through Lagos Port.
The offences alleged to have been committed by the accused persons are contrary to sections 1(2)(c), 1(14) (a)(i) and 3(6) of the Miscellaneous Offences Act Cap M17, Laws of the Federation of Nigeria, 2014.
All the accused present in court pleaded not guilty when the charges were read to them.
Thereafter the prosecuting counsel, K.A. Fagbemi, applied for a date to commence the trial of the accused persons, but urged the court to order that the accused should be remanded in prison custody pending trial.
In his short ruling, the Presiding Judge, Ayotunde Faji, while adjourning till September 12, 2017 for trial to commence ordered that the accused should be remanded in prison custody.

Load more