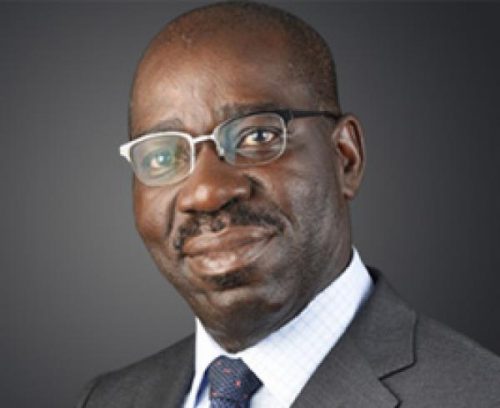 Jethro Ibileke/Benin
Governor Godwin Obaseki of Edo State has denied having a hand in the Anti-Grazing Bill, which has passed its second reading at the Edo House of Assembly, noting that the government's position on the bill would be made known at the public hearing.
The denial was contained in a statement by the Chief Press Secretary to the Governor, Mr. John Mayaki.
The statement also described comments from the the State Chairman of the Peoples Democratic Party (PDP), Chief Dan Orbih, as severely misguided and stemmed from lack of proper investigation.
"What PDP, in its characteristic manner, has failed to realise is that the Anti-Grazing Bill in the House of Assembly, which they have declaimed so much on, did not emanate from the Executive, and is even a Private Member's Bill.
"The Government is well-aware of the terror concern in the State, but we are also making swift security moves to address the situation. The Governor has called security meetings and even attended one in Abuja recently, to ensure that lasting solutions to the problem are being concluded," the statement said.
The statement added that the Governor had ordered for a copy of the Bill, and that when he had studied it, his position would be made known at the public hearing scheduled for the Bill.
He, therefore, strongly advised Orbih to be less hasty in crafting criticisms, as there was a risk of criticizing a policy that was not even drawn by the government, adding that the danger of such conduct was imminent embarrassment to the opposition party.

Load more