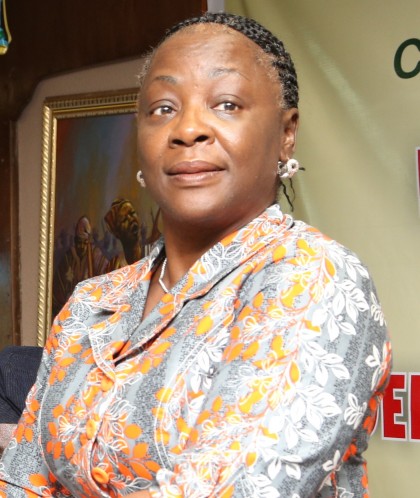 Lagos State Head of Service, HOS, Mrs. Olabowale Ademola has stressed the need for Public Servants to always exercise in order to combat health-related issues on one hand and increase productivity on the other hand.
The Head of Service gave the advice in Lagos over the weekend while flagging off the Walk For Fitness exercise undertaken by Public Servants in the State as part of activities marking this year Public Service Week Celebration.
She noted that the State Government appreciated the relevance and importance of exercise in order to maintain a healthy heart as well as a good body composition hence the inclusion of Walk For Fitness in the activities commemorating the Public Service Week Celebration.
Speaking on the importance of regular exercise, the Permanent Secretary, Health Service Commission, Dr. Jemilade Longe who gave the Health Talk enumerated the benefits of regular exercise as a preventive measure to tackle health-related issues.
Dr Longe urged public servants to always engage in aerobic fitness exercise, adding that it should never be seen as a year routine.
"We need to exercise regularly within the reasonable limit as advised by a health practitioner, at least 30 minutes daily. There is also the need for people to undertake a medical check-up as this would assist in knowing their state of health and fitness," he said.
The Walk For Fitness exercise saw public servants in Lagos State led by Ademola, Permanent Secretaries and other top government functionaries walked the 3Km walk from the Ikeja Local Government Secretariat through Allen Around about to the State Secretariat before terminating at the House of Assembly Complex in Alausa.
Meanwhile, a Cleric, Pastor Ayoola Adeyanju has urged public servants in Lagos State to always be thankful to God.
Adeyanju spoke at the Chapel of Christ The Light, Alausa, Ikeja at the Thanksgiving Service in continuation of the 2017 Public Service Week Celebration in the State with the them Open Door.
The wife of the State Governor, Mrs. Bolanle Ambode read the first lesson taken from the book of Psalm 4, while the representative of the Chief Judge of Lagos State, Hon Justice Ogunsanya read the second lesson and the Head of Service, Mrs. Olabowale Ademola read the third lesson from Revelation 3:7-13.