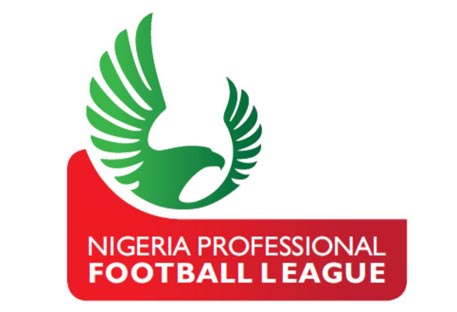 Kabiru Dogo, the Head Coach of Nasarawa United Football Club of Lafia, on Sunday blamed his team's numerous missed goal scoring chances for their 1-1 draw with visiting Gombe United FC.
The News Agency of Nigeria (NAN) reports that the Nigeria Professional Football League (NPFL) Match Day 27 fixture was played at the Lafia Township Stadium.
Speaking to newsmen after the match, Dogo described the result as shocking, a setback and an outcome a team fighting hard to play continental football next season should never have allowed.
"At this period of the season, no team will want to lose any point at home. We thank God for the one point, but it was not what we bargained for. But that is football for you," he said.
The coach described the several scoring chances missed by his players as the focal reason for the home draw, saying his team played well but were unlucky.
"As far as this game is concerned, we played well and created a lot of chances, more than 10 good chances. But today was not our day. If it was our day, we would have scored seven good goals.
"All of the players had chances but none was converted. Even the person who scored for us is not one of our prolific scorers. This is probably his first goal of the season.
"Today is a bad day and I can say those missed chances cost us three points," he said.
NAN reports that the thrilling encounter between both sides started in an explosive manner with the home side pressing hard for an early goal.
But they failed to score in spite of creating clear goal scoring chances.
READ: NPFL: 3SC brushes past Wikki Tourists in easy win
In the 21st minute, Nasarawa United got the breakthrough they were looking for through Oussou Antonin who tapped in from close range after a good exchange with Hassan Adamu.
NAN reports that in the 37th minute, Nasarawa United had another clear chance to double their lead but they again failed to convert.
Antonin's header hit the woodwork from close range to end the first half 1-0 in favour of the home side.
After the break, the home team again created a flurry of chances but could not score.
In the 58th minute, after beating two Gombe United defenders and the goalkeeper, Adamu still blasted wide in front of an empty net.
However, in the 75th minute, Nasarawa United were made to pay for their recklessness in front of goal as Sani Abbari nodded in from close range to level the scores.
NAN reports that in spite all efforts by the home team to retake the lead, Gombe United's defence warded of all efforts.

Load more