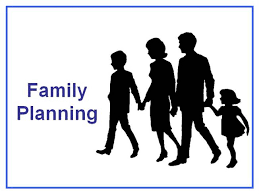 Mrs Hauwa Shekarau, the Country Director, Ipas Nigeria, a Global Non-Profit Organisation, has urged the Federal Government to create counterpart funding for family planning support services in the country.
Shekarau said this in an interview with the News Agency of Nigeria (NAN) in Abuja on Monday.
The country director was speaking ahead of the 2017 World Population Day (WPD) commemorated annually on July 11.
According to her, this will help support family planning activities in the country and demonstrate government's commitment to the health and wellbeing being of the citizens.
She said most of the support received in the area of family planning in Nigeria came from the international donor agencies.
The country director said the contraceptive prevalent rate in Nigeria was currently low, adding that the population would continue to grow without a corresponding improvement in the lives of the people.
She said individuals, stakeholders and donor agencies were beginning to feel the effect of increasing population, high unemployment rate, youth restiveness and insecurity on the nation.
"Look at other countries that we were at the same population rate with in the 1960's.
''Today, we are already reading an estimated 180 million people while such countries are just slightly above what their population was then.
" Worst still is that a greater percentage of our population remains poor; most of them, especially the youth, are unemployed.
"We are beginning to see the effect of this problem on our nation. Youth restiveness, security challenges and so on.
READ: Flooding: ANSEMA creates 28 centres in 6 councils
''Until we do something to reverse this situation, it will continue to get worse.
"There is therefore, the need for government to focus a lot on family planning.
''We are already facing issues in this area as some religions do not believe in abortion or the use of contraceptives.
"We are also facing negative cultural myth in family planning where some people believe that the moment they start using family planning they will lose their fertility.
"This is not true.
Therefore, there is the need for a lot of awareness creation and outreach to let people know that child spacing and use of contraceptives are for good," Shekarau said.
NAN reports that the theme for the 2017 WPD is "Family Planning, Birth Spacing: Empowering People, Developing Nations".
The world population day is a global event commemorated every year to create awareness on current and emerging population issues as they impact on the quality of the population.
In another development, the National Population Commission (NPC), said  the 2013 Nigeria Demographic Health Survey (NDHS) showed unmet need for family planning, currently 16 per cent among married women.
The Chairman of NPC, Mr Eze Duruiheoma, however, told NAN the awareness of contraception among the people had increased in Nigeria.
According to him, 85 per cent of women and 95 per cent of men knew about contraception method, adding that only 15 per cent shows fundamental shift in attitude toward family planning.