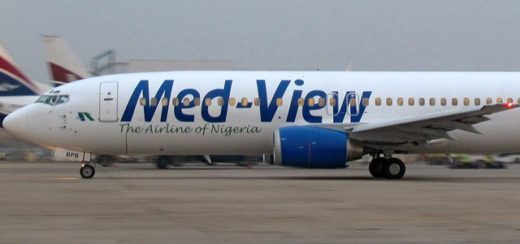 Medview Airline says it will begin flight operations to Ilorin, the Kwara capital, on July 10.
Mr Obuke Oyibhota, the airline's Media Consultant, made this known in a statement issued on Monday in Lagos.
Oyibhota said that the airline would operate three flights a week, scheduled to link Ilorin with Abuja and Lagos.
"The flight days are Tuesday, Thursday and Saturday with departure from Lagos to Ilorin put at 7.40a.m,'' the airline media consultant said.
He puts the departure from Ilorin to Abuja at 9.10 a.m, while the return flight from Abuja to Ilorin would be 15.50 p.m.
READ: State trains officers on maternal, neonatal health
Oyibhota said that the flight was billed to depart Ilorin for Lagos at 17.30 p.m and arrive at 18.20 p.m.
He said that the schedule was designed to give passengers the opportunity to fly to and from Ilorin with Medview Airline from other destinations nationwide via Abuja and Lagos.
The News Agency of Nigeria (NAN) reports that Medview Airline operates six flights daily to Abuja connecting Yola, Maiduguri, Kaduna and Kano.
The airline is also at the forefront of the 2017 Umrah- Lesser Hajj transportation, operating flights from Lagos, Kano, Kaduna, Sokoto and Maiduguri.
Load more