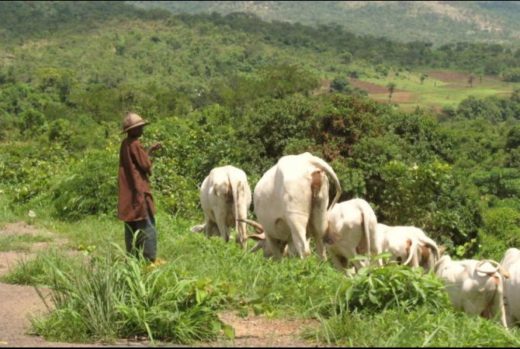 The Taraba House of Assembly on Tuesday commenced public hearing on the proposed Anti- open Grazing and Ranches Establishment Bill.
The Speaker, Mr Abel Diah, flagged off the hearing in Jalingo, with Dr Mark Useni, Chairman, House Ad-hoc-Committee on Public Hearing on the bill, presiding.
Diah, in a brief speech, asked the stakeholders to freely contribute to the bill to enable the House to arrive at a position that would be in the interest of the people.
Representatives of the Ministry of Agriculture, Bureau for Local Government and Chieftaincy Affairs, the Nigerian Bar Association (NBA), NGOs and other groups, who spoke on the bill, said that it would promote peace between herdsmen and farmers.
Mr Isaac Mela, the Permanent Secretary in the agriculture ministry, opined that the bill, when passed and signed into law, would boost both crop and animal production in Taraba.
Alhaji Bello Yero, Permanent Secretary, Bureau for Local Government and Chieftaincy Affairs, equally declared his support for the bill but suggested a six-month grace period to enable herdsmen to prepare for its implementation.
A key stakeholder, Miyetti Allah Cattle Breeders Association of Nigeria (MACBAN), boycotted the public hearing with members saying that they were still mourning the victims of the recent violence on the Mambilla Plateau.
MACBAN, in a statement by Alhaji Mafindi Danburam, Chairman of its Northeast zone, equally directed its affiliate unions to shun the event.
15 submissions were received at the end of the Jalingo session that was for Taraba North Senatorial Zone.
The public hearing for the Southern zone will hold in Wukari on Thursday, while a similar exercise will be conducted in Bali for the Central zone on Saturday.

Load more