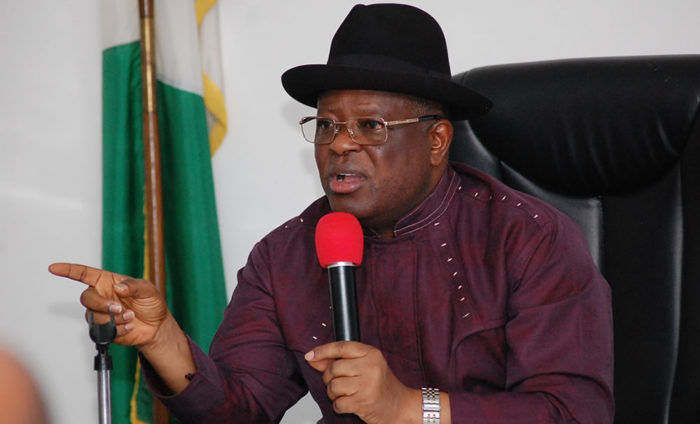 Governor David Umahi of Ebonyi State has charged the state Steering Committee on Primary School Feeding Programme,not to give the pupils much garri, rice and other foods containing carbohydrate.
Umahi spoke in Abakaliki when he inaugurated a 10-man committee, stressing that emphasis should be placed on giving them foods with rich minerals contents.
"You should emphasize on vegetables, fruits, milk among others to give them rich mineral supplements and help in their physical nourishment and mental development.
"The state executive council is aware that catering for the committee's logistics is its responsibility as its chairman will soon present a budget to the council.
"This is to enable the committee move freely to schools, especially at the local government areas to collaborate with the committees at the areas, consisting of council chairmen and others from the education sector," he said.
He stressed the importance of ensuring adequate development of children through good meals and sound moral upbringing, noting that it would benefit the state.
"Individuals saddled with the responsibility of taking care of our children should not mortgage it as it will make the society secure and progressive in future,'' Umahi said.
Mr Augusine Nwankwagu, state Attorney General and Commissioner for Justice noted that the steering committee replaced the disbanded one.
Rev. Fr. Abraham Nwali, the Governor's Senior Special Adviser of Religion and Welfare Matters, and Chairman of the steering committee, pledged to justify the confidence reposed in them by the governor.