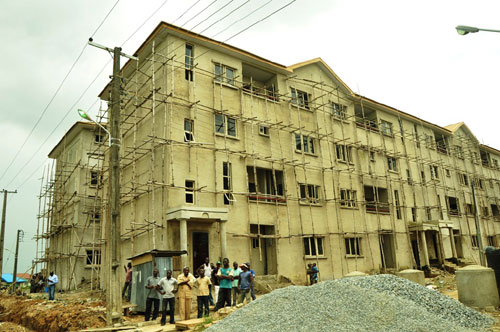 The Enugu State Union in South Africa said on Thursday that it was partnering with a firm to build 10,000 housing units in the state.
Mr Mike Ugwu, the President of the union, told the News Agency of Nigeria (NAN) in Johannesburg that proposal for the project had been sent to the Enugu State Government.
"This is a green project from South Africa; the firm is planning to build 10,000 housing units in stages.
"Power wise, it will sustain itself because it will use solar all through.
" There will be an excess generation of electricity that will be sent to the national grid,'' Ugwu said.
He said the proposal was already with the state government, while arrangements were being worked out.
The President said that the project would be like a village with a school, a hospital and a shopping mall.
"The investors want government's equity in the project.
"They want the enabling environment, infrastructure and when preliminary arrangements are finalised, they will come in with their money to build it.''
Related News
According to the group, the arrangement is that the project will be executed on Build, Operate and Transfer to the state after 10 years.
READ: Mission to discourage Nigerians from crime in S/Africa – Consul General
"Although this has not been finalised because discussions are ongoing,'' the president said.
He said the union was working hard to ensure that the project takes off soonest.
He also said that the union was partnering with the state government in other ventures that would create employment, generate revenue and transfer knowledge to the people.
The project is conceived as part of the union's Diaspora effort to partner with the state government in addressing the housing deficit in Enugu State.
NAN reports that the project is also in the spirit of the "Diaspora Commission Act" recently signed by the Acting President Yemi Osinbajo.
The Diaspora Commission, under the supervisory jurisdiction of the Ministry of Foreign Affairs, has the responsibility to coordinate and organise Nigerians in and from the Diaspora to contribute human capital and material resources, including their expertise, for the development of Nigeria and its constituent states.