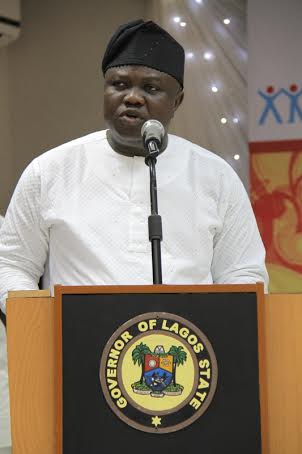 By Abiodun Dina
There is no doubt that that mega cities comes with some benefits, chief among which is a large population of over 10 million people, which can serve as a potential market for goods and services.
Mega cities are naturally metropolitan, it thus offers multiple options in terms of culture as well as creative and productive engagements for diverse population, thereby encouraging healthy competition.
However, while there are benefits in having a large population, it equally comes with its attendant socio- economic challenges, such as unemployment, crime, over stretching of infrastructure, traffic congestion, environmental pollution, overcrowding and stimulation of emergence /growth of slums, amongst the poor, who may not be able to afford the cost of housing in the city and thus create slums in the suburbs.
Consequently, a large population if not well manage, rather than being a blessing, can become a liability. Investors knows this much and thus stratify potential markets before taking decisions. Beyond the availability of basic infrastructure and an enabling environment such as mass transportation facilities, power, portable water, security, law and order and political stability, amongst others, other factors considered before taking investment decisions includes; the financial capability of the population and availability of skilled and professional workforce. There is no point in investing in a city with a large population without a reasonable segment of the population having disposable income to purchase goods and services.
Similarly, in the area of skilled and professional workforce, even if a foreign investor decides to bring in expatriate as their workforce, they will still require complimentary services from auxiliary companies and Agencies. For instance,there has been report of a potential investor who renounced the decision to invest in Nigeria to a smaller country in Africa with a lesser market for its product, because of the unprofessional conduct of officials at the Airport.
Equally important in enhancing the effectiveness and efficiency of a mega city is the deployment of modern technology to make people's lifestyle more comfortable, bolster security, enhance productivity and improve the ease of doing business.
While a lot of people seems to be carried away with the elation of Lagos State being a mega city, it is gratifying that the Governor of Lagos State, His Excellency, Mr Akinwunmi Ambode is looking beyond the euphoria of a mega city and striving towards engendering a smarter, functional and efficient mega city. Leadership is not always about taking popular decisions. Consequently, authentic leaders, must be ready to take hard decision and challenge the status quo, to achieve the desired outcomes. This was the case when Mr. Ambode earlier during his administration tasked the Lagos State Traffic Management Authority (LASTMA) not to impound the vehicles of traffic offenders, but only give them a ticket when they commit traffic offences, so that valuable man-hours is not wasted. The Vehicle Inspection Office (VIO) in the Ministry of Transportation has also been challenged to stay off the road and explore the use of technology to track erring motorists.
Outside the rapid infrastructure development and renewal being embarked on by Governor Ambode, on road, highways, bridges, street lightening, security equipment, and public transportation, amongst others, an area which is also being given priority and critical to the effectiveness of a mega city, but seems unnoticed, is the development of the human capital of the State. Human capital development plays a crucial role in the functionality of a mega city. The availability of skilled workforce in a particular area of interest could on its own attract investors, as amplified in August 2016 with the visit of the Founder of Facebook, Mr Mark Zuckerberg to ICT hub at Yaba, Lagos, to meet Nigerian technology start ups, developers and entrepreneurs who have made a mark in the global ICT space.
Some of Governor Ambode's efforts in the area of developing the human capital in the State includes; The Lagos digital Library (www.educatelagos.com), which is aimed at providing unlimited access to knowledge, through the collection and curation of digital content on an online portal. The content of the portal includes; Teacher Training Guides, Career Guides, Journals, Maps Encyclopaedias; Curriculum Approved Textbooks from publishers, soft skill training courses, e-test resources and archival facts of Lagos State, amongst others. Plans are also underway to upload other contents such as research papers form tertiary institutions, vocational training videos and online courses on coding. For the benefit of those who may not have easy access to the internet, free waivers are being provided in public places such as public parks.
Another initiative on human capacity development is the CodeLagos, to position Lagos State as the technology frontier by training one million Lagos residents to code by 2019. Already, 171 CodeLagos facilitators have been trained. This is expected to further challenge the entrepreneurial spirit and creativity of our youths in the area of ICT programme development.
Furthermore, the State Government, through IBILE Microfinance Bank and the Lagos State Employment Trust Fund (ETF), as part of efforts towards creating new jobs and helping existing Micro, Small and Medium enterprises (MSMESs) expand their businesses, have so far provided a sum of N1.76 Billion for 1,401 MSMESs. This is expected to encourage entrepreneurship, reduce unemployment and further grow the economy of the State.
Similarly, Government through the Ministry of Wealth Creation and Employment and the Lagos State Technical and Education Board (LASTVEB) is retraining Tradesmen and Artisans in the State to enhance their productivity and upgrade their skills. This training exposes them to modern trends and practice in their profession, thereby giving them a competitive edge. So far, 500 Artisans have been retrained and certified. To complement this training, Government is to provide an online portal for certified Artisan and MSMES to serve as online market place for them and act as a platform for them to showcase their products and services to the world.
In the area of engendering a smart city through technology, efforts are presently underway, to ensure that all Lagos residents are captured on the data bank through the Lagos State Residence Registration Agency (LASRRA). To achieve this, Government is presently working towards the upgrade of LASSRA. The identification card to be issued to residents will also be enabled to pay for public transport services such as tolls and Bus Rapid Transit. The availability of adequate data on residents aside from helping Government in planning, will boost credit services, help track traffic offenders and criminals in general.
Also, Government is promoting e-governance through its Citizens Relations Management (CRM) initiative (www.citizensgate.Lagosstate.gov.ng), to facilitate interaction between Government and the citizens and also provide some services to the public online without them having to come to the Government Offices. One of the automated Government services which the public is yet to be making adequate use of is the e-planning permit system (e-pp). The platform (www.lagosepp.com.ng), allows members of the public to obtain building approval within 30 days at the comfort of their homes or offices. This development is expected to encourage compliance with planning regulation.
In furtherance of the efforts towards enhancing the ease of doing business, a one-stop shop, the Office of Overseas Affairs and Investment has also been created to eliminate multi Agency interface and ensure prospective local and foreign investors have a memorable experience while setting up their businesses in Lagos State. The Agency also has an After Care Directorate that helps existing businesses in thriving and expanding.
Also, the importance of a stable power supply to drive technology and engender a smart city cannot be over-emphasized. To achieve this objective, the state Government is presently looking beyond the hitherto captive power which has generated about 48 kilowatts for dedicated State Government facilities, to embedded power in clusters. In this regard, a technical Committee set up by the Governor is working towards the delivery of 350MW off grid electricity by the first quarter of 2018, 1200MW by the third quarter of 2018, and an ultimate target of 3000MW by 2022, through the network of Eko and Ikeja Distribution companies.
Furthermore, in order to enhance the bankability of the Power project, the Lagos State Government will support the Power Purchase Agreement (PPA) to be signed by the distribution companies and Embedded Power providers. Government will also support the distribution companies in upgrading their distribution infrastructure and installation of smart prepaid meters in areas where the embedded power is deployed. In the same vein, Lagos State Government through Ibile Oil and Gas will also collaborate with operators of oil blocks to accelerate the extraction of gas feedstock for power generation, and also partner with the private sector in the provision of pipeline infrastructure.
In his efforts towards reinventing governance and making a difference, Governor Ambode has further demonstrated his authenticity, by not pretending to have all the answers to the challenges of governing a mega city and allowing the private sector to bring independent perspective to governance through various committees such as the Economic Advisory Committee and the Advisory Committee on Power, among others.
Also, with the recent inauguration of the Lagos State Research and innovation Council, which will make available funds to translate research works and innovations into commercial activities, the private sector has been further challenged to engender a knowledge driven economy in Lagos State.
In conclusion, while Lagos may not have the kind of resources of some affluent cities such as Tokyo and New York, it is at least gratifying that Governor Ambode is doing things differently and using the limited state resources judiciously, to build a more efficient and functional mega city.
Dina is a Public Relation practitioner and author of "Evolving Competitive Public Sector in Nigeria."
Load more