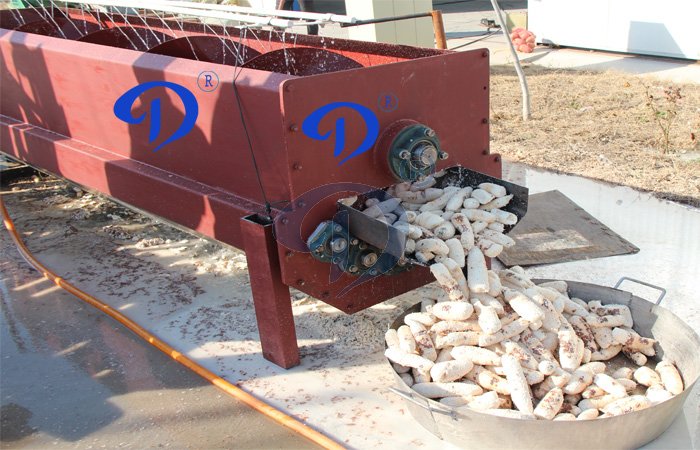 CrestAgro Products, an agro-based company, on Friday began the construction of an ultra-modern factory cassava at Achabo in Kogi-Koton-Karfe Local Government of Kogi.
Mr Dele Ogunlade, Managing Director of the company at the ground-breaking ceremony of the factory at Achabo in Kogi-Koton-Karfe Local Government, said the journey started three years ago.
He said the project was part of the company's N20 billion investment in the production and processing Cassava in the state.
Ogunlade said that the factory, when completed, would start with 110,000 tonnes of cassava per annum and later, 500,000 tonnes within two years, adding that cassava requirement for the factory was gigantic.
The managing director who described cassava as "Gold" said cassava farmers around the state would be better off for it with the coming up of the company.
According to him, their produce will be off-taken to feed the factory.
He said that company's 13,000-hectare cassava farm at Apata, Lokoja Local Government, would not be able to produce the cassava requirement of the factory.
The Commissioner for Agriculture, Mr Kehinde Oloruntoba, said the crisis in the oil sector had compelled the nation to diversify the economy to agriculture.
''Recent developments and particularly, the recession have forced the government to accord agriculture its rightful place in the economy.
''We now know that cassava is money before now, we had paid lip service to agriculture," he said.
READ: Minister reaffirms FG's commitment to enforce 1990 Factories Act
Oloruntoba said that state government would support and collaborate with the company for the success of the project.
Retired Maj. – Gen. David Jemibewon, a former Minister of Police Affairs and military governor of old Oyo State, applauded the Federal Government for re-directing attention to agriculture.
Jemibewon also commended the state government for the favourable environment it created to attract private investors to the state.
He called on the host community to support the management of the company.
Mr Victor Adejoh, Synergos Nigeria Field Manager for Benue, Kaduna and Kogi, said his ware collaborating with CrestAgro products to ensure the success of the project.
According to him, Fadama and the state Bureau for Public Private Partnership (BPPP) organisation also part of the collaborative effort.
The traditional ruler of the community, the Gaku of Achabo, Alhaji Mohammed Ibrahim, pledged the support of his people to the company.
He said he gave the land for the construction of the company because he realised that the company would benefit his people, the state and the country at large.

Load more