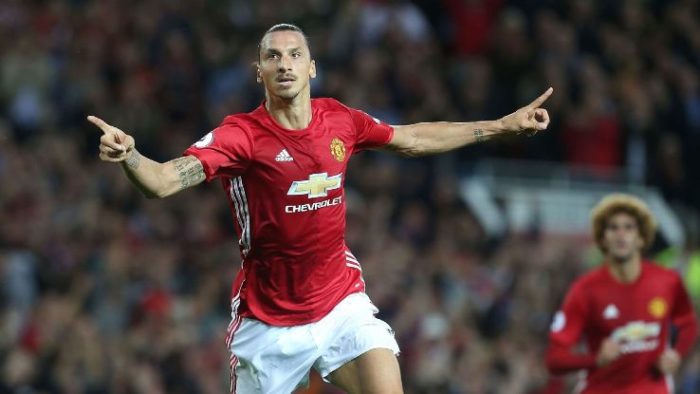 Manager Jose Mourinho has said it is "possible" Zlatan Ibrahimovic could sign a new deal at Manchester United.
Striker Ibrahimovic, 35, is currently recovering from knee surgery at Manchester United's training ground.
Mourinho said: "If the decision is to stay and wait until December – he can't be back until them – why not wait? We are speaking and changing ideas."
The Manchester United boss also said he wants to sign "one or two" more players this summer.
The Old Trafford club have already spent £106m on Victor Lindhof and Romelu Lukaku during the transfer window and have been linked with midfielders Nemanja Matic from Chelsea, Ivan Perisic from Inter Milan and Eric Dier from Tottenham.
Mourinho refused to speak about Matic at his news conference in Los Angeles, saying "I can't say any word about a Chelsea player", but said that United "don't have our door closed".
"We need more [players]," he said. "We wanted four – 50% of the job is done. We need two more players, at least one. Don't want to say Matic or another one. Everything is so difficult."
Mourinho also confirmed that the club tried to sign striker Alvaro Morata last month but could not agree a fee with Real Madrid for the 24-year-old Spain international.
"Yes, we have had interest, that is obvious and it's public," Mourinho said. "We have not come to an economic agreement, that is obvious as well."
-BBC

Load more