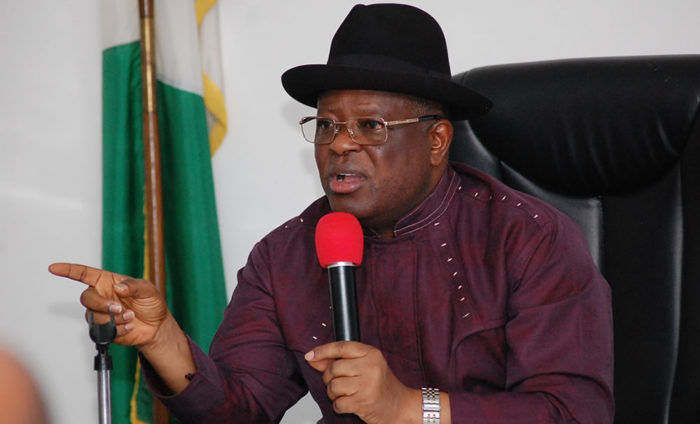 The Bank of Industry (BoI) and Ebonyi Government have signed a N4 billion agreement to promote agriculture and establishment of industries in the state.
Mrs Hadiza Olaosebikan, the BOI Head, Corporate Communications, made this known in a statement made available to newsmen on Tuesday in Lagos.
Olaosebikan said that the partnership would create economic boom for the state, which has target of establishing one industry in each of the 150 communities, under the dispensation of the N4 billion fund.
She said that the partnership would enhance employment and wealth creation through entrepreneurship.
According to her, Gov. Dave Umahi of Ebonyi commended BoI for supporting the state's economic growth initiative with 50 per cent of the fund.
She quoted Umahi as saying that the initiative was part of the solutions to the current economic recession plaguing the country following the crash of global oil prices.
READ: FG urged to unlock oil, gas potential
The governor said that N2 billion, under the initiative, would be dedicated to the agricultural sector, while the remaining N2 billion would be allocated to the industrial sector.
According to him, beneficiaries of short-term loans will be charged five per cent interest, while long-term beneficiaries will pay back with a 6.25 per cent interest.
The governor urged members of his cabinet to drive awareness of the intervention fund across their constituencies and encourage the would-be beneficiaries to set up cooperative societies to enable them to access the fund.
In his remarks, the Managing Director of BoI, Mr Kayode Pitan, said that the bank had previously supported entrepreneurs in the growth of large and small scale industries in the state with about N2 billion.
"With this, we will now be able to help more people to get employed as well as enhance the growth of the solid minerals sector based on the governor's request.
"We are partners with the state and we are happy that this MoU has further strengthened that partnership," he said.
Pitan said that some projects financed by BoI in the state include: Ebony Agro Industries, Crystal Chemical Nigeria Ltd., Hapelroadstone Nigeria Ltd. as well as Maxdove Foam and Chemical Industries Ltd.

Load more