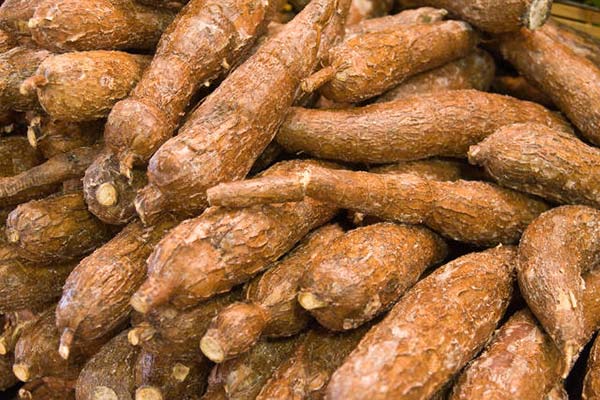 The Nigeria Cassava Growers Association (NCGA) says the country can save over N800 billion foreign exchange, hitherto used for ethanol importation, by exploiting the potential of cassava.
Pastor Segun Adewumi, the National President of the NCGA, said this in an interview with News Agency of Nigeria (NAN) in Abuja on Tuesday.
He said that although ethanol was currently produced locally, 97 per cent of the commodity in the country was still imported.
He said that the crop had a huge potential, adding that it could be processed into industrial starch, sweetener and ethanol syrup, among other derivatives.
"Cassava has more derivatives than yam, if it is given adequate attention. For ethanol, we import it into the country at the tune of almost N800 billion annually.
"Ninety-seven per cent of ethanol we use in Nigeria are imported but we can produce it locally from cassava.
"If we can channel what we spend on ethanol imports to cassava production, it can fetch us over N15 trillion as revenue if we use our arable land very well,'' he added.
On the cassava bread policy of the Federal Government, Adewumi urged the government to revive the initiative to encourage cassava farmers.
He expressed regret over the neglect of the crop and its growers over the years.
"The government is still trying to revive the initiative but it has not come up with a clear-cut formula on how to do that.
"What we want the government to do is to provide the enabling environment so that cassava can replace oil and generate more revenue for the country,'' he explained.
READ: Nigeria moving towards largest economies in the world – Osinbajo
Adewumi, however, attributed the high cost of garri and other derivatives across the country to the recent glut of cassava during the implementation of the government's cassava bread policy.
"About four or five years back, there was a glut in cassava production.
"When we planted cassava for the cassava bread initiative, our produce were not purchased because the processors, who were supposed to buy from us, did not have access to funds; so they could not buy from us and our cassava rotted away.
"Farmers, therefore, became discouraged from plantin. Lately, farmers could not go to their farms because of fear of the menacing herdsmen.
"These are the factors that reduced the volume of cassava in circulation last year,'' he said.
Besides, Adewumi said that the current increase in foreign exchange rate of the naira against the dollar had contributed to its scarcity.
He said that many importers of ethanol, who could not afford the high foreign exchange for their imports, resorted to local production of ethanol using the crop.
NAN recalls that the Federal Government, under former President Goodluck Jonathan, introduced 20-per-cent cassava inclusion in the flour used for baking bread so as to reduce importation of wheat and flour into the country.

Load more