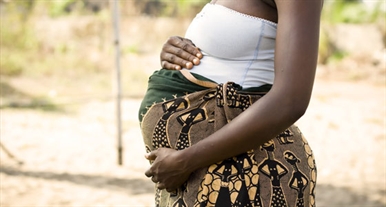 The Minister of Health, Prof. Isaac Adewole, has called for stakeholders' collaborative effort to create more awareness and education of Nigerians on the need to save pregnant women.
Adewole made the call on Monday at the commemoration of Safe Motherhood Day and Launching of Reproductive Health Policy and Strategy Documents organised by Ipas Nigeria, an NGO, in Abuja.
The News Agency of Nigeria (NAN) reports that the 2017 theme is: "Saving Mothers and Babies, A Worthy Investment for National Development".
The minister said that safe motherhood was a basic right for every pregnant woman.
"It is noteworthy that a woman is a primary caregiver, nation builder and contributes significantly to the economic and social development of our great country.
"Safe motherhood, therefore, is critical to national development and no woman should die while giving life,'' Adewole said.
He said that the status of key maternal health indices was unacceptable, pointing out that it was characterised by wide disparities between states and geographical locations.
The minister said that the vision to end preventable maternal and newborn deaths led to the post-2015 Sustainable Development Goals by the United Nations.
He said that the targets set for member countries to achieve by 2030 include; 70 per 100,000 live births for maternal mortality rate and 12 per 1000 live births for neonatal mortality rate.
Adewole also said that a ministerial task force on accelerated reduction of maternal mortality rate in Nigeria would be launched soon.
READ: Flood: Citizens ordered to relocate from flood-prone areas
The minister said that government, in collaboration with partners, instituted counterpart funding for procurement and supply of free contraceptive commodities.
He said that government had also planned to implement the Global Financing Facility, in line with "United Nations Every Woman, Every Child Strategy''.
Adewole said that this would be achieved through the provision of a free basic minimum package of health services at the primary health care level.
The Country Director, Ipas Nigeria, Hauwa Shekarau, reaffirmed the organisation's commitment toward the well-being of victims of gender-based violence in Nigeria.
"We are glad to be one of the key contributors to the production of these guidelines being launched today," Shekarau said.
NAN reports that some of the reproductive health policy and strategy documents launched by the minister include: National Reproductive Health Policy 2017 and Guidelines on Medical Management of Victims of Violence.
He also launched the Post-Abortion Care Training Manual, National Training Manual on Integration of Reproductive Health and HIV Services, National Family Planning/ Reproductive Health Services Protocol, among others.