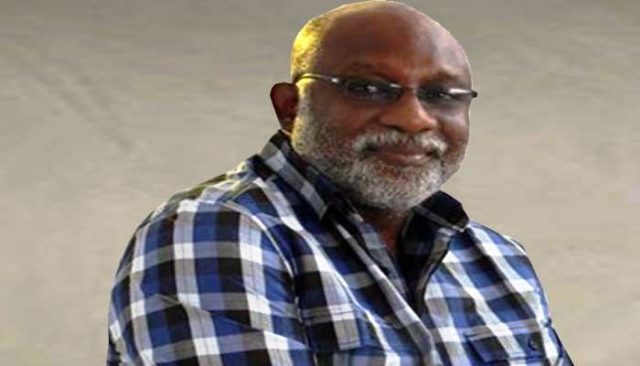 Gov. Oluwarotimi Akeredolu of Ondo State on Wednesday decried the rising cases of kidnapping across the country, urging security agencies to address this.
Akeredolu spoke in Akure when the General Officer Commanding, 2 Division, Nigerian Army, Ibadan, Maj.- Gen. Chukwunedum Abraham, paid him a courtesy call.
According to the governor, kidnapping remains one of the greatest problems confronting Ondo State and other parts of the country.
"There is insecurity in Nigeria and total breakdown of law and order. People are being kidnapped here and there, causing panic.
"It is getting alarming and I am not too sure it's something within the powers of the police.
" It's totally out of their hands and if we don't get the military to assist, then we will all be at the mercy of kidnappers.
"This is an opportunity to re-emphasise this key issue as an area of concern to us all, an area we believe you have to deploy more men to give us security in the state," he said.
Akeredolu further suggested an increase in the regularity of changing military posts in the state as a solution to the problem.
"We cannot just allow these hoodlums to operate at will. We want more effective military roadblocks," he said.
Responding, the GOC commended Akeredolu for the assistance to the army in the state.
"We are here for the Warrant Officer and Sergeant competition.
"We chose 32 Brigade, Akure, as host, to use the opportunity to visit the governor personally and appreciate him for his show of love to us," he said
He said the competition was to train the warrant officers and sergeants on weapon handling, map reading, physical fitness and also to create an atmosphere for esprit-de-corps among officers in the division.
Abraham said the GOC of 2 Division, comprising Oyo, Ondo, Ekiti, Osun, Kwara and Edo, was saddled with the responsibility of protecting Nigerians.
Load more