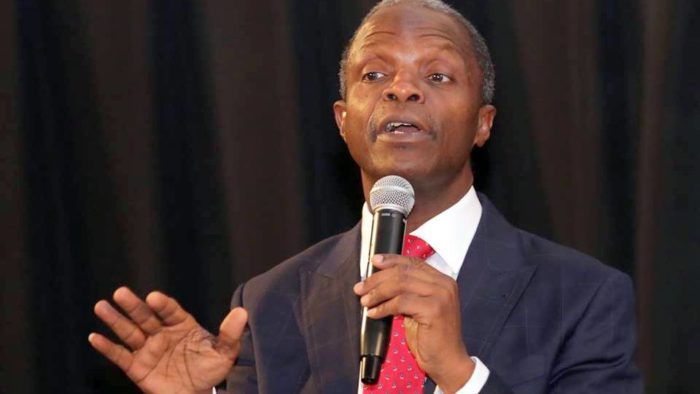 Acting President Yemi Osinbajo will on Thursday, inaugurate a new world-class fertiliser plant built by Indorama Eleme Fertilizer and Chemicals Limited in Port Harcourt.
Mr Laolu Akande, the Senior Special Assistant to the Acting President on Media and Publicity, made the announcement in a statement issued in Abuja on Wednesday.
According to the presidential aide, the plant with production capacity of 1.5 million metric tons of Urea fertiliser is considered the world's largest single-train Urea plant.
Eleme Petrochemicals Company Ltd, now Indorama Eleme Fertilizer and Chemicals Limited, was privatised in 2006 after the sale of Federal Government's 75 per cent shares to a core investor through competitive bidding process.
The statement said that the plant, with a production capacity of 4,000 metric tons of nitrogenous fertiliser per day, was built with .5 billion dollars.
It said that the construction of the plant would lead to a green revolution in the agriculture sector in Nigeria other parts of Africa and beyond, in line with the economic diversification policy of the Buhari administration.
The statement said that besides making fertiliser available to farmers nationwide at an affordable cost, the plant will boost crop yield for farmers and help in minimising food grain deficit in Nigeria.